February 2018 CLICK ON IMAGES TO FIND OUT MORE
---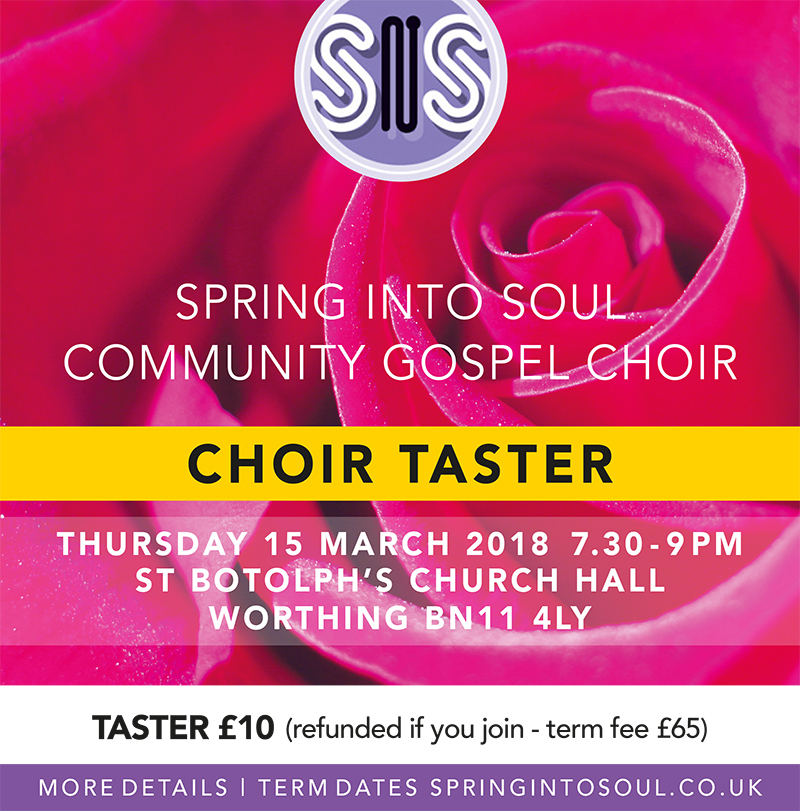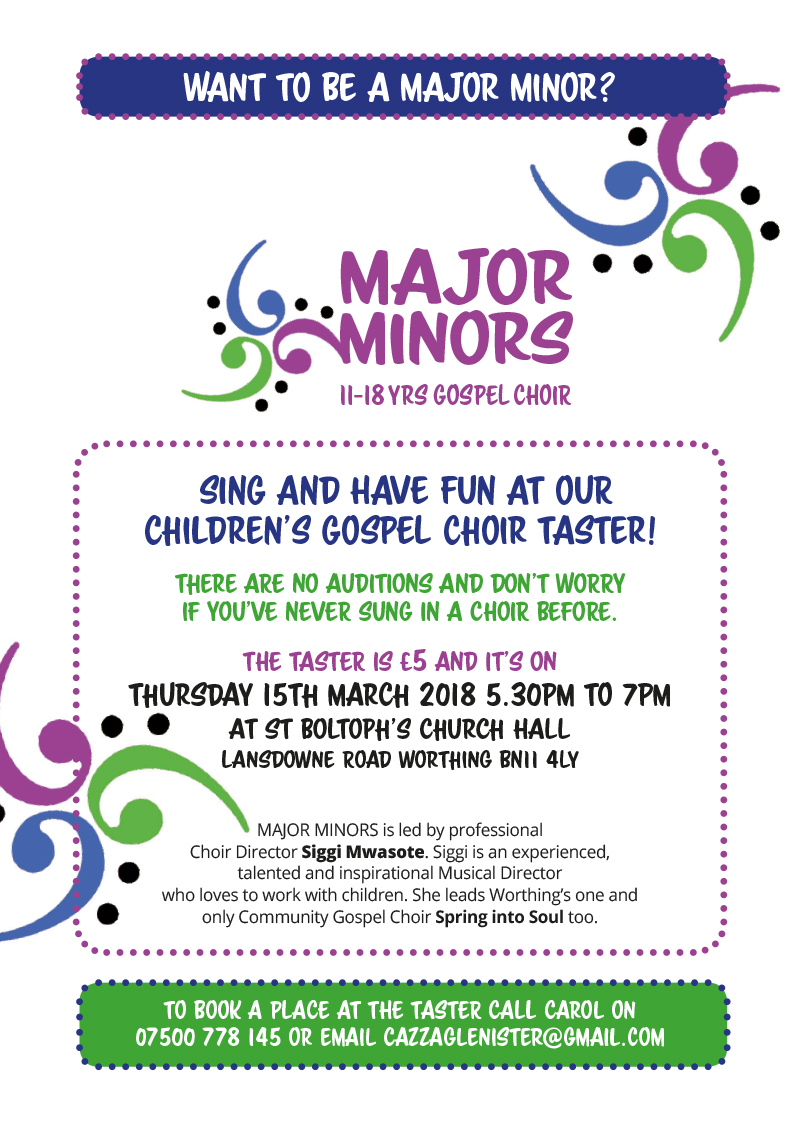 IN GOOD VOICE: Kate at Mint enjoys singing with Spring into Soul, and also designs their posters and website. New for 2018 is a children gospel choir, Major Minors. Choir Tasters are coming up in March, here are the designs created by Mint for both events.
---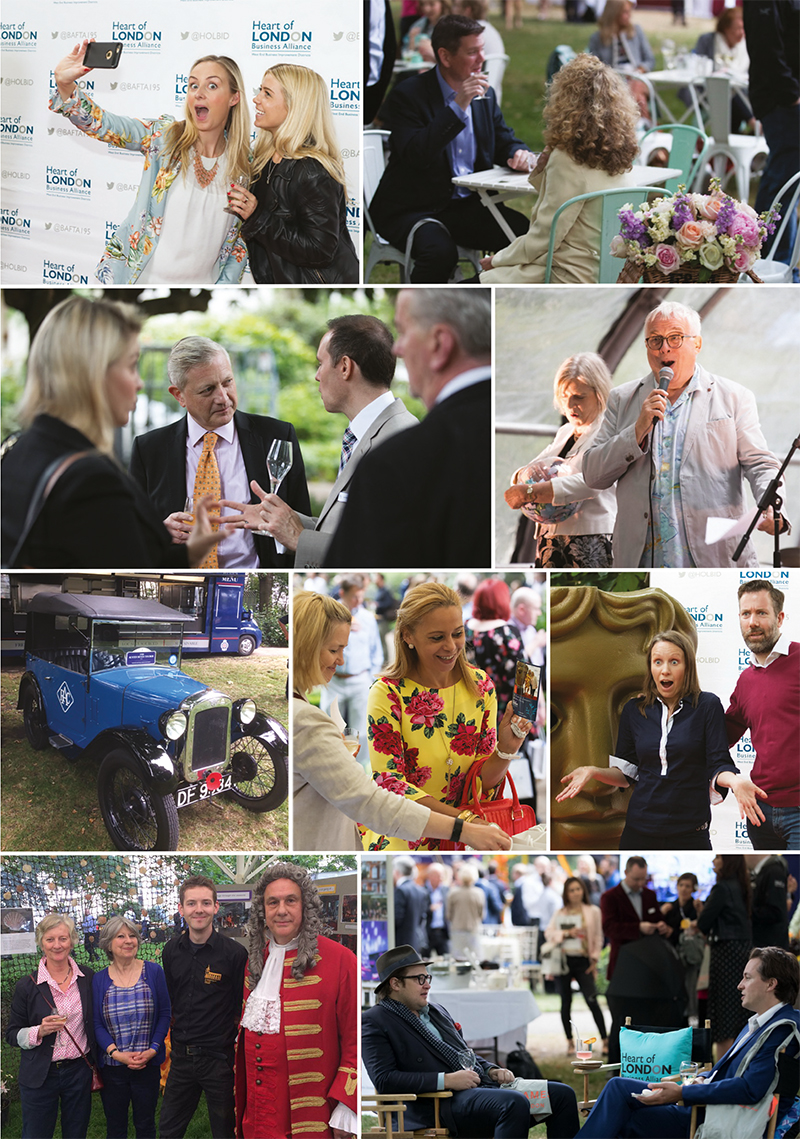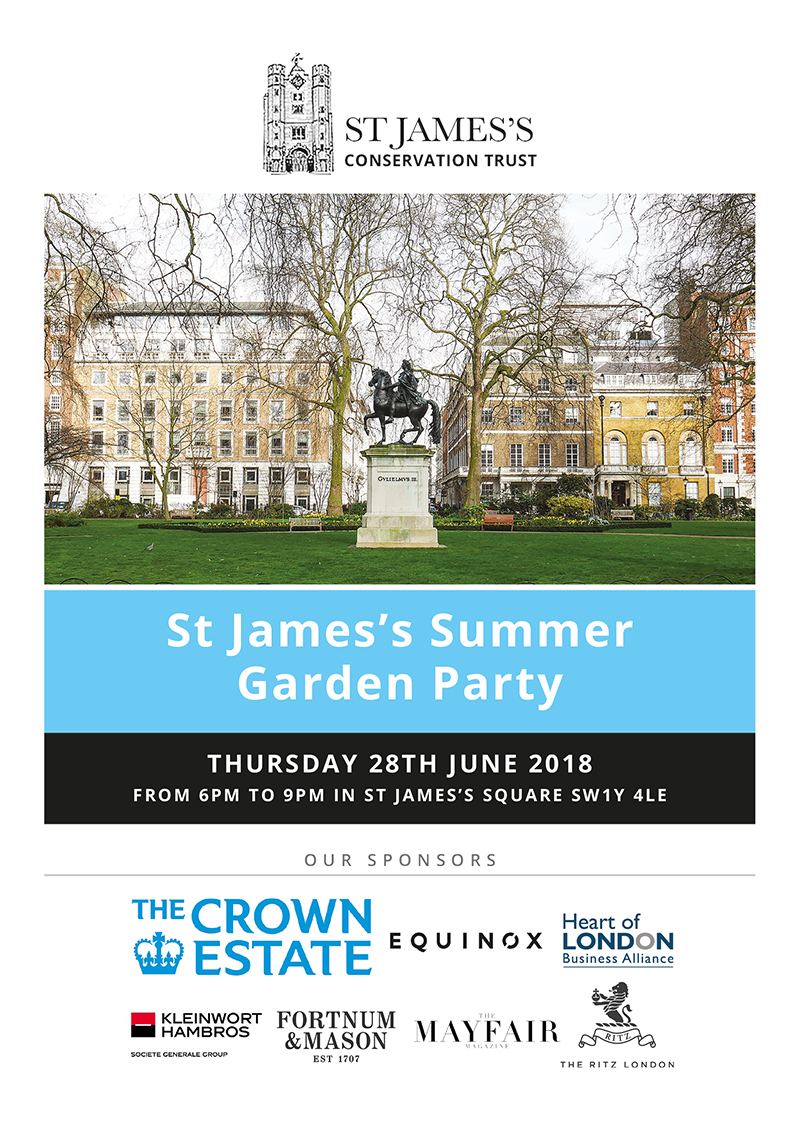 SQUARE DANCING: St James's residents, businesses and their friends are invited to a lavish Garden Party every Summer, held in the picturesque St James's Square. Above are pictures taken at the 2017 Party, and the design for the 2018 event.
---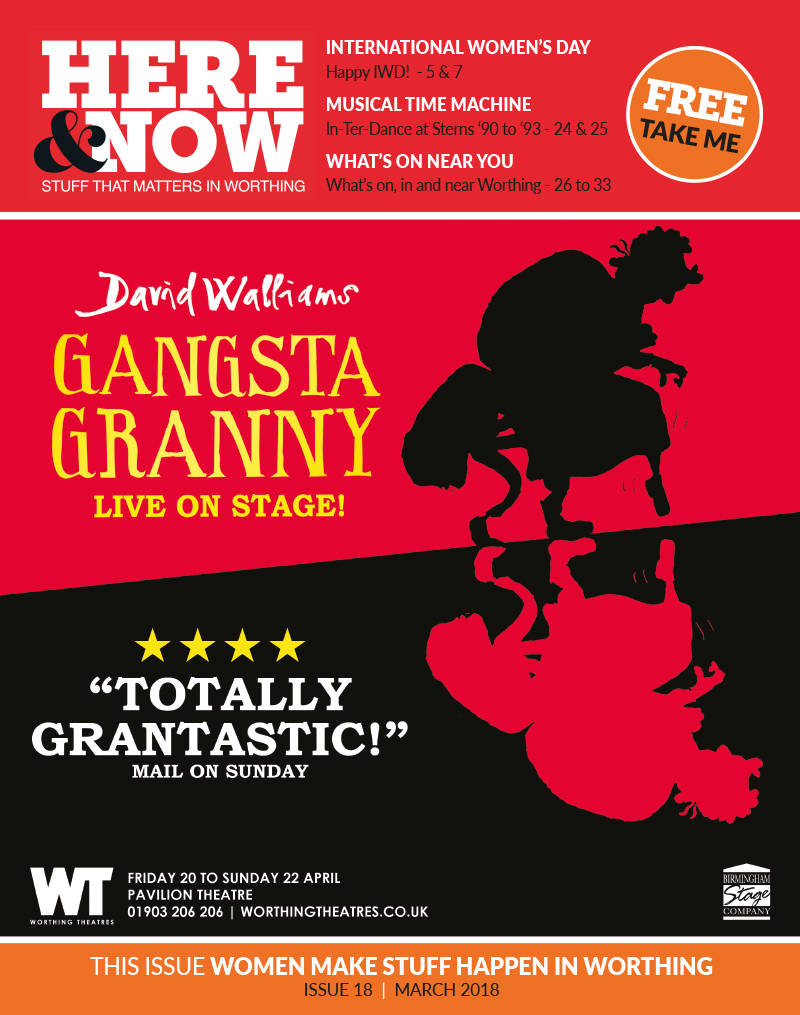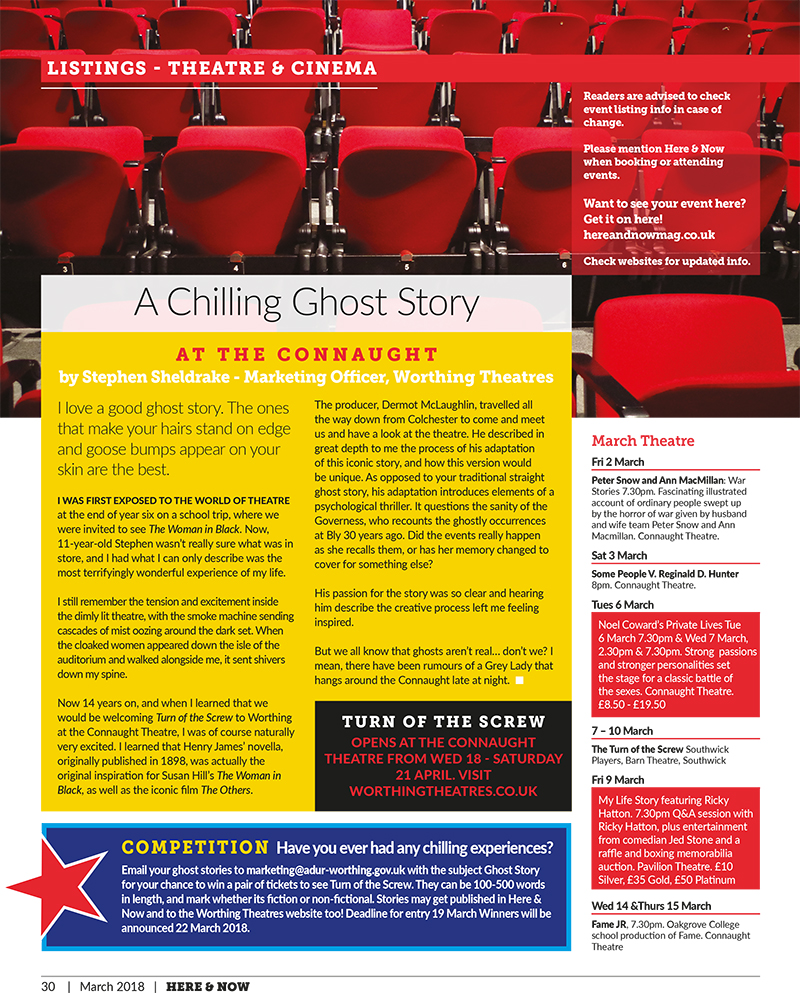 2018 ISSUE 18: Here & Now continues to spread the word around the Worthing community, highlighting the many and varied events in Town. Here's the cover and one of the listings pages - just to give you an idea of how relevant, interesting and informative every issue is.
January 2018 CLICK ON IMAGES TO FIND OUT MORE
---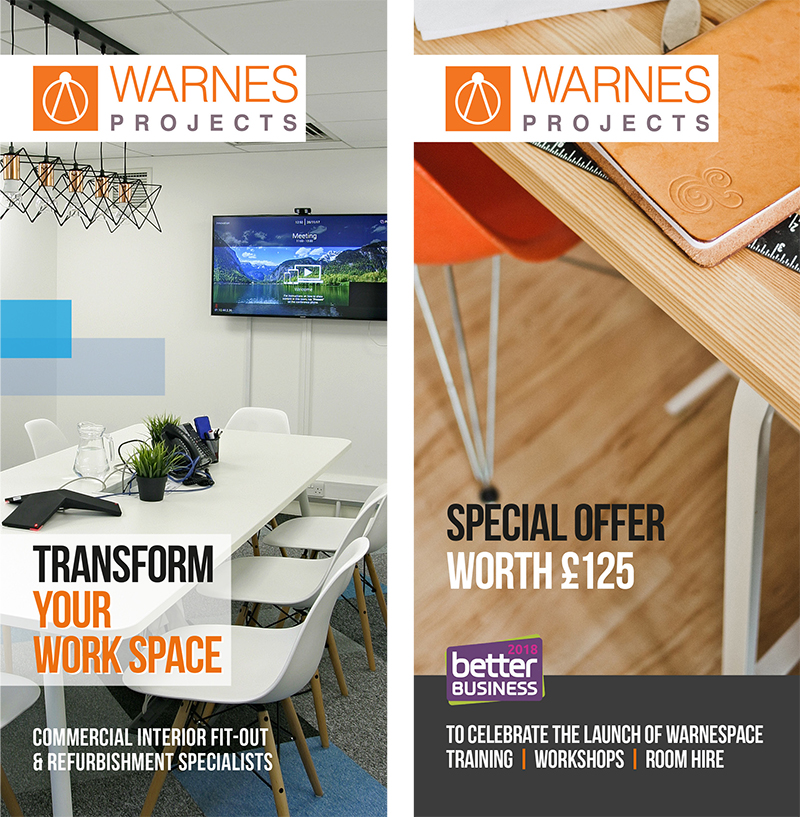 BETTER BUSINESS: The Mint Mobile Studio have been working with Warnes Projects during January to prepare them for the Better Business Show 2018 held at the Assembly Hall, Worthing, 1st Feb. We created a new promotional brochure for Warnes, a special offer for show delegates and managed their Social Media campaigning.
---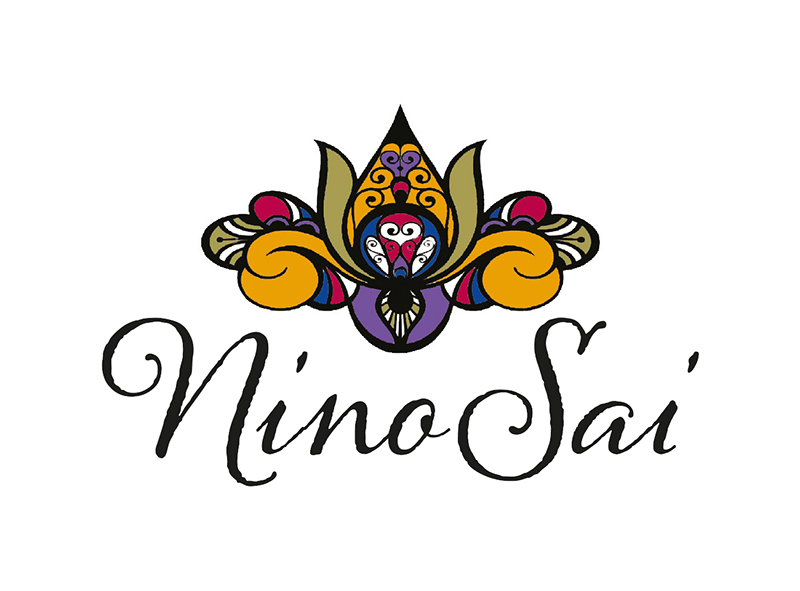 IN FASHION: Nino Sai are a new to market designer clothing company and Mint have been working with mum and daughter team during January to create their brand, the first step on the road to a successful launch.
---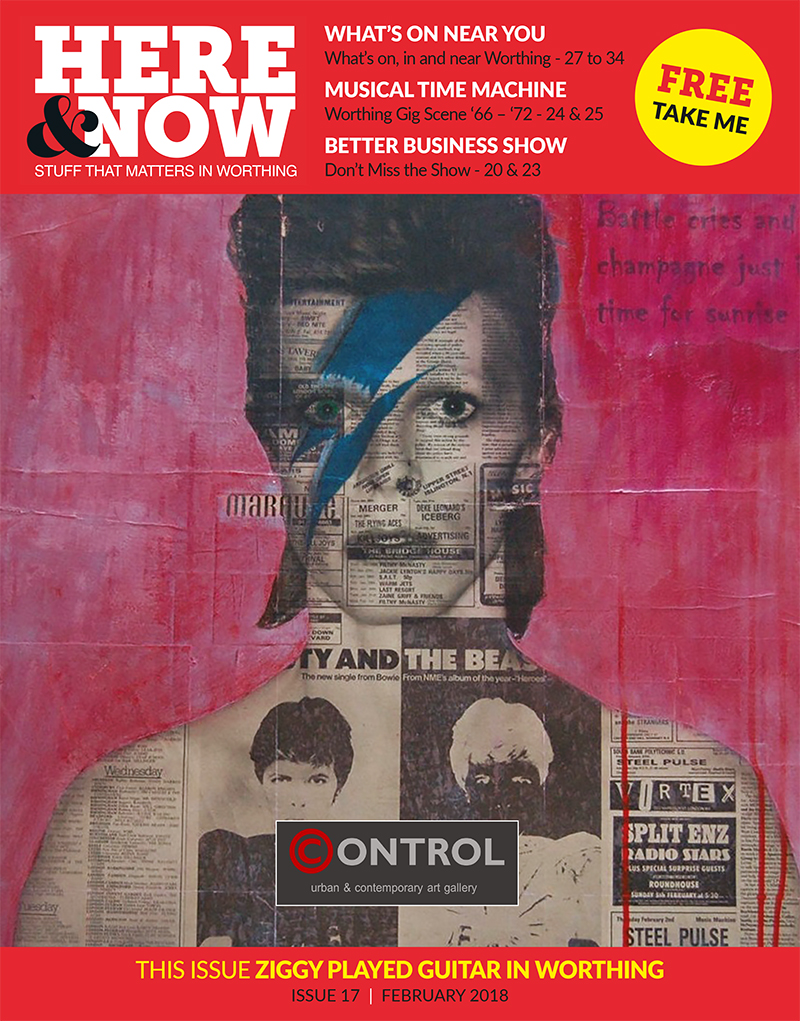 WHAT'S GOING ON: The next edition of Here & Now is out, and as ever, pages are packed with the most comprehensive what's-on guide for the Worthing area. Whether you're interested in live music, theatre, training or community events... it's listed!
---

ON THE CARDS: We design and print many business cards for various customers throughout the year - it is one of best ways to make that all-important great first impression when you introduce yourself in person after all. Mint also designed the logos featured on both 360 Business Support & ESS Developments cards. A website and brochure is also on the cards... watch this space.
December 2017 CLICK ON IMAGES TO FIND OUT MORE
---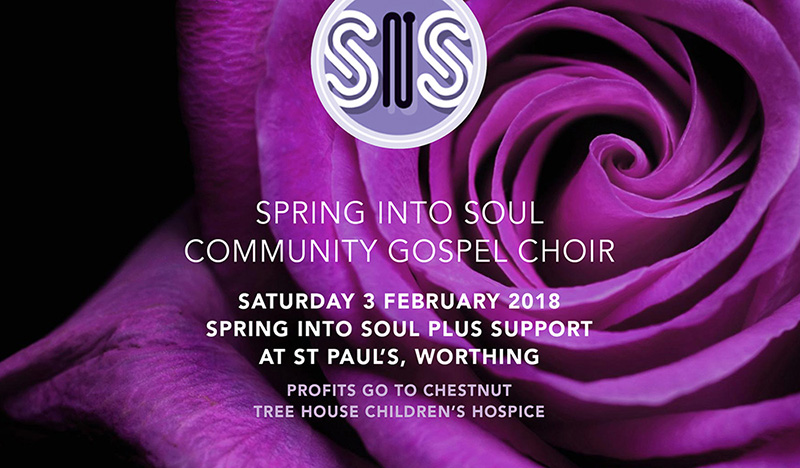 VOCALIZING: Worthing's one and only soul and gospel choir has it's end of term performance at St Paul's in February. Mint design the promotional materials for the choir and we're rather pleased with this season's creation, a purple rose - purple being Spring into Soul's house colour.
---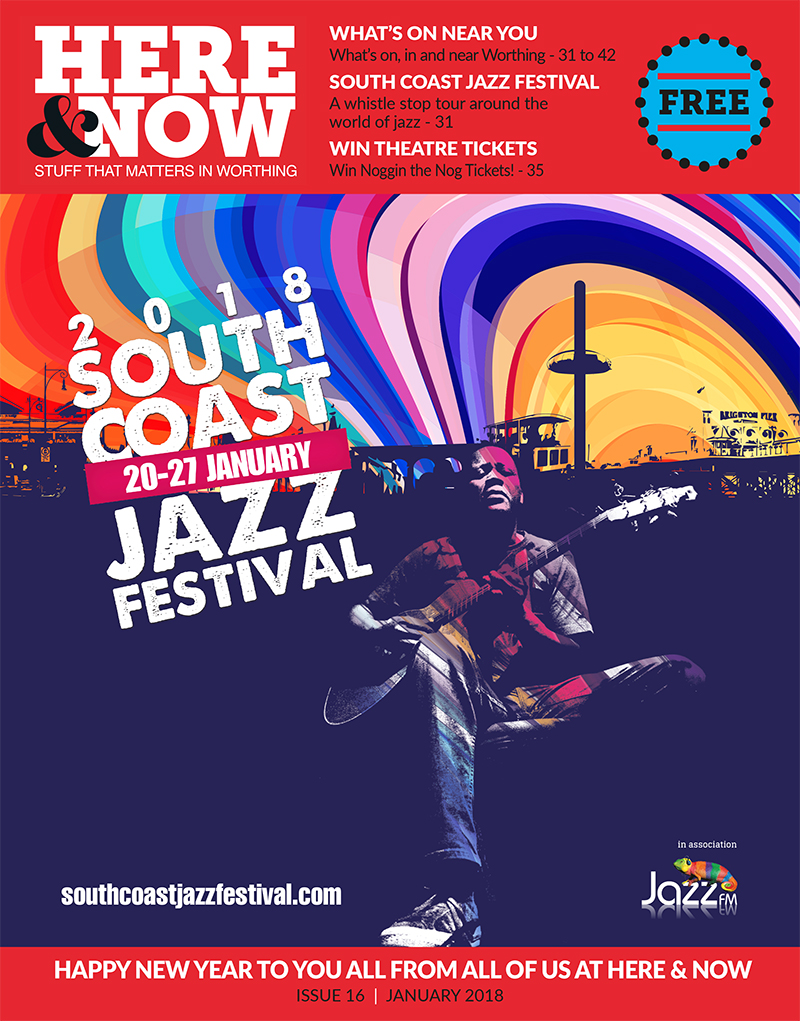 LOCAL FESTIVITIES: This issue of Here & Now, aims to help readers enjoy everything Worthing has to offer during the festive period, with more what's on listings than any other local publication.
---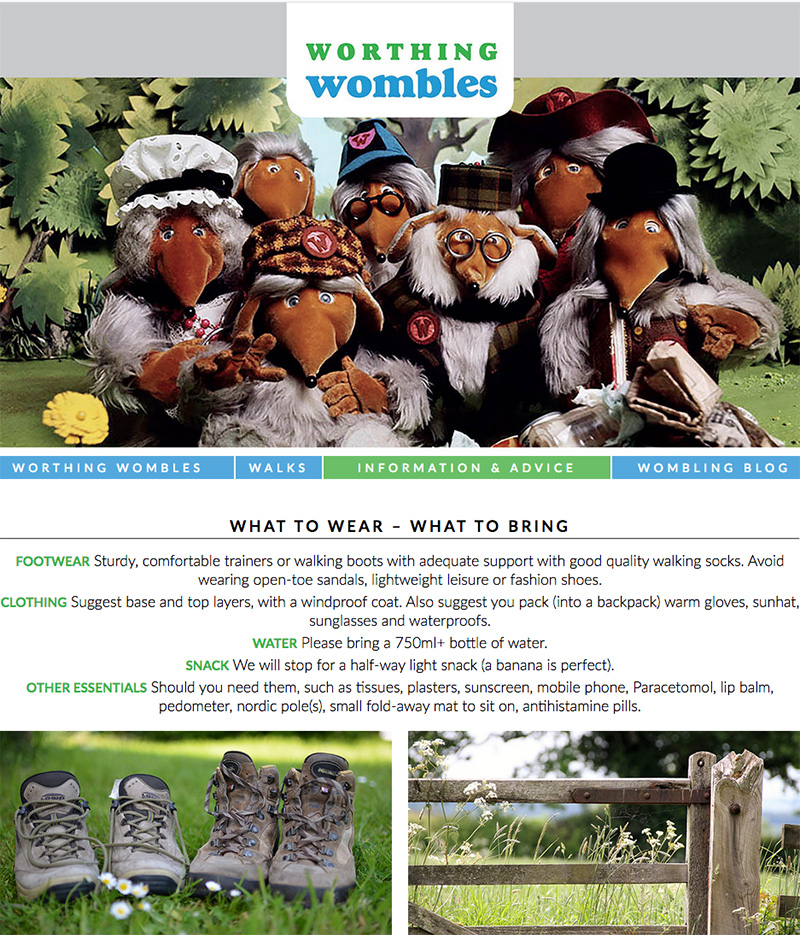 WOMBLING FREE: With it's inaugural walk in January 2018, the Worthing Wombles officially launches it's 'free for friends and family' walking group. Mint Design created a brand, set up a website and printed some business cards. After every walk there promises to be a website Blog with some lovely pictures of Worthing's coast and countryside (and pubs!).
November 2017 CLICK ON IMAGES TO FIND OUT MORE
---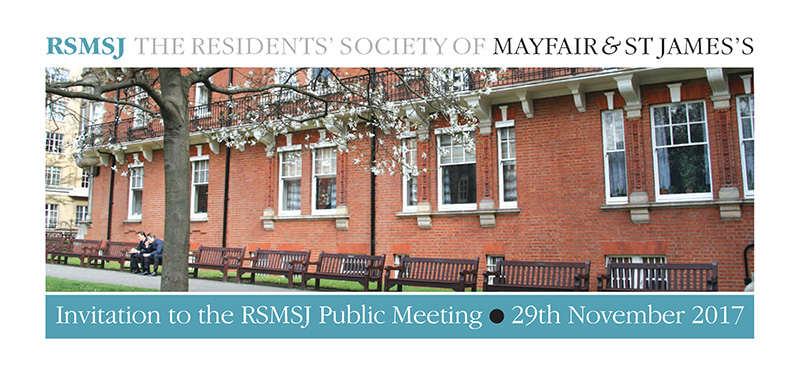 LONDON LINK: Mint provide a design and print service for a series of events run by the Resident's Society for Mayfair & St James's during the year.
---

FAMILY FOCUS: Mint made some routine updates to the West Sussex Parent Carer Forum website this month. The site is generally maintained by their in-house team but ask Mint to make more technical development adjustments as and when required.
---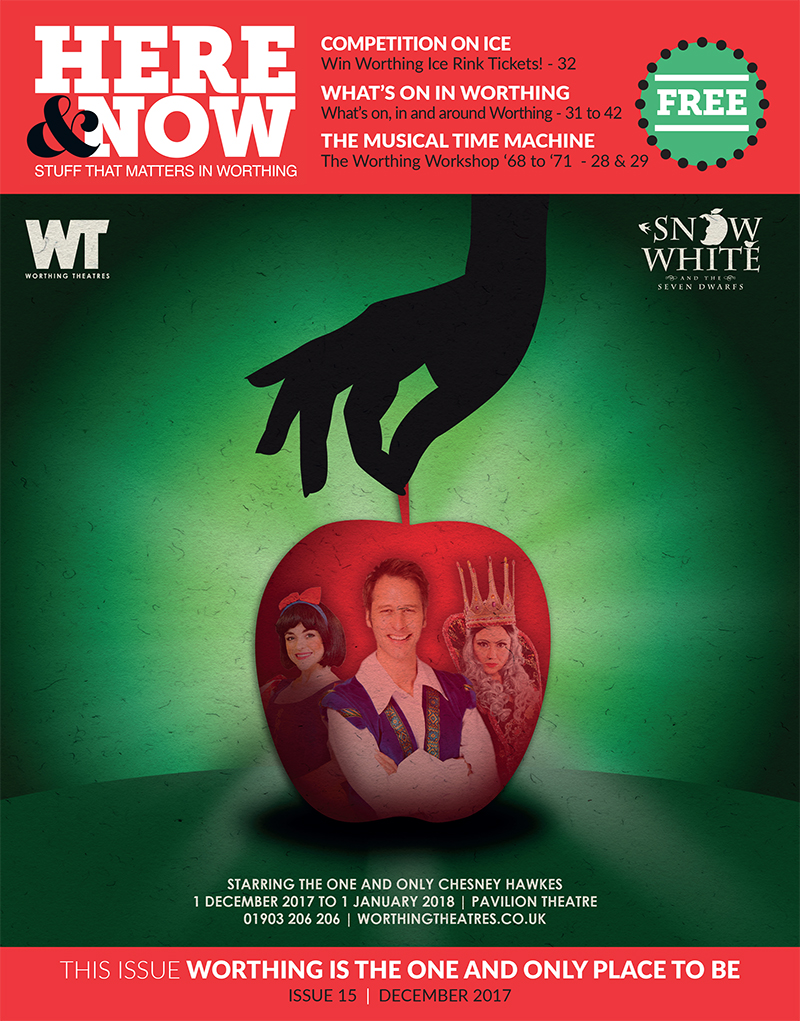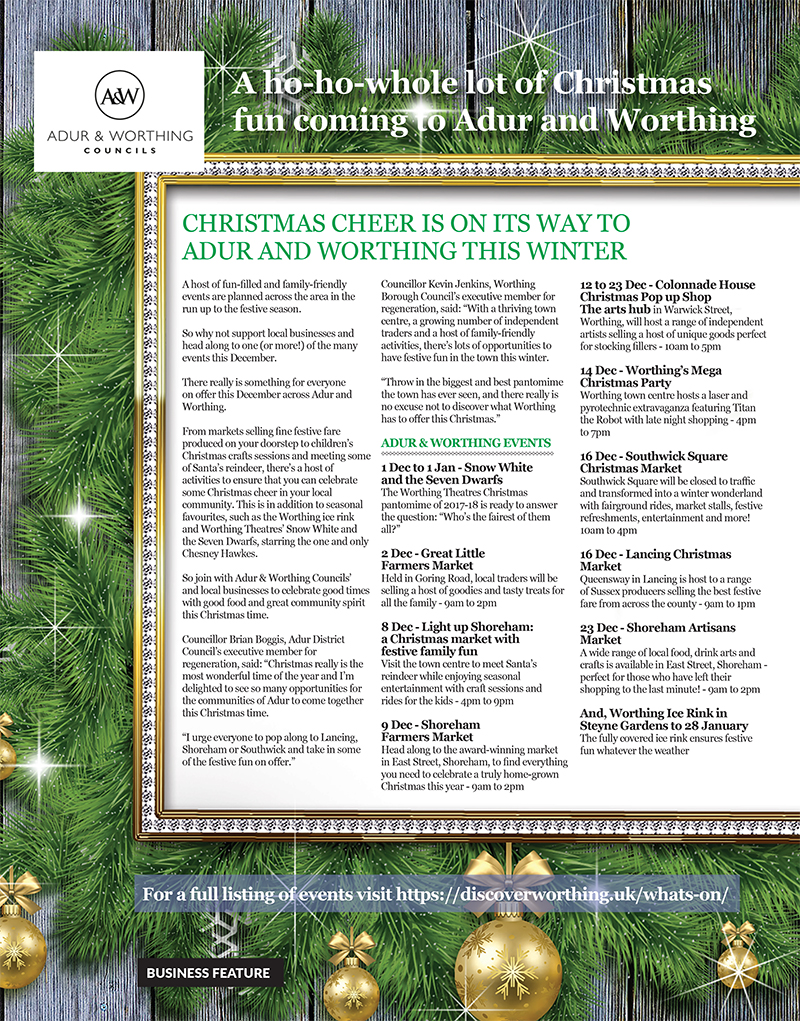 WHAT'S ON: 48 pages of what's on and stuff that matters in Worthing; live music, theatre, community, art and culture. Worthing has never been more vibrant or busy. If you are or want to be part of the local scene, this is the magazine to read and maybe even contribute to.
October 2017 CLICK ON IMAGES TO FIND OUT MORE
---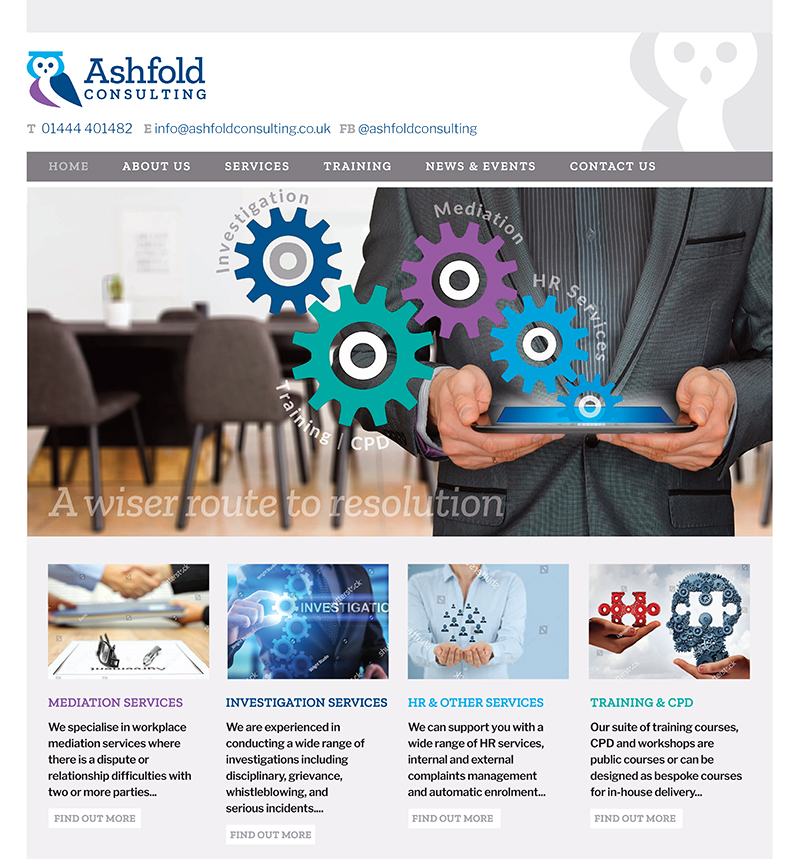 A WISER ROUTE: A new to market service, offering workplace mediation, investigation and training. Mint provided branding and full website design and development to the team at Ashfold Consulting. The owl icon ties in beautifully with the 'wise route to resolution' headline. Vibrant colours and strong images used throughout make this multi-page website appealing and eye-catching to help deliver the business message and details.
---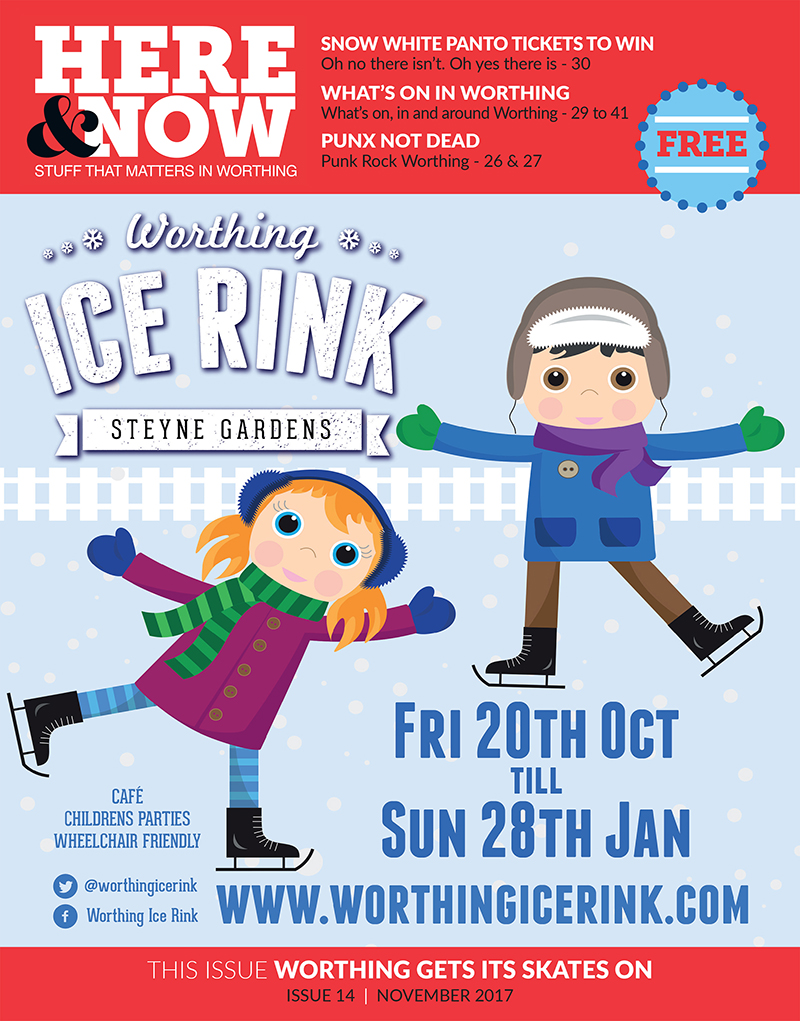 KEEPING IT LOCAL: Another issue of Here & Now rolls out of the Mint office. As usual, the pages are full of what's on in Worthing including events, live music, theatre, arts and community news. P-pick up a copy if you're a Worthing local - there's 34,000 around town.
---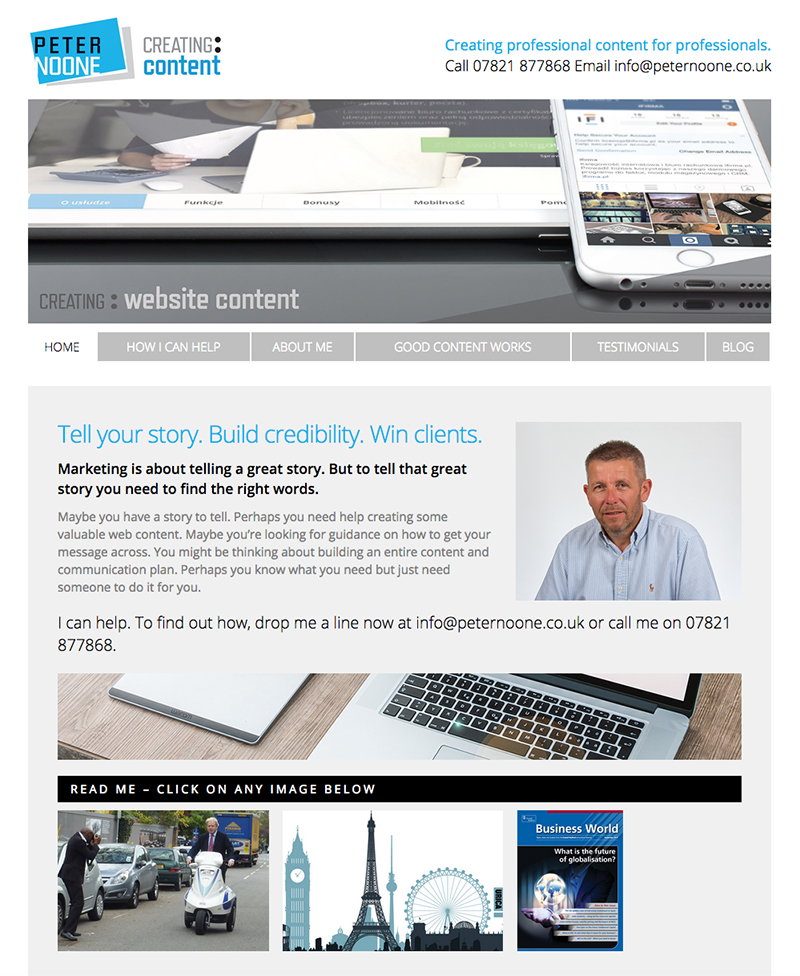 IN OTHER WORDS: The Peter Noone website is now live. We handed over CMS control to Peter along with training (which we provide to every customer on site completion) so he can happily Blog copy writing news, advice and what he's been writing lately. To carry on the branding design service, Mint will also be proving Twitter profile graphics, stationery and email signature advert.
September 2017 CLICK ON IMAGES TO FIND OUT MORE
---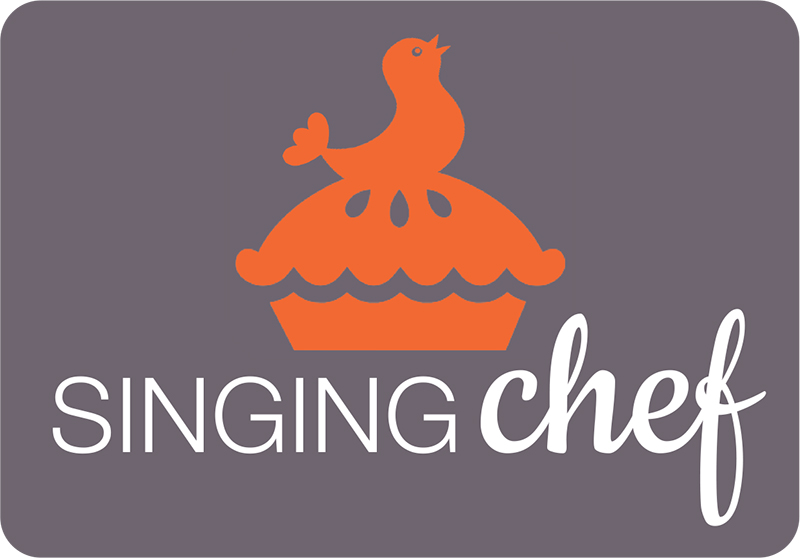 SINGING FOR OUR SUPPER: Mint have just started working with The Singing Chef, John (yes, he really is an excellent chef, who can sing). We will incorporate his various foodie ventures and adventures in Town (The dining Room and Vice puddings included) into one overarching Singing Chef website. The first step, to create a brand, is complete - the team are very pleased with their new logo. The website is next on the hot plate, we'll keep you posted.
---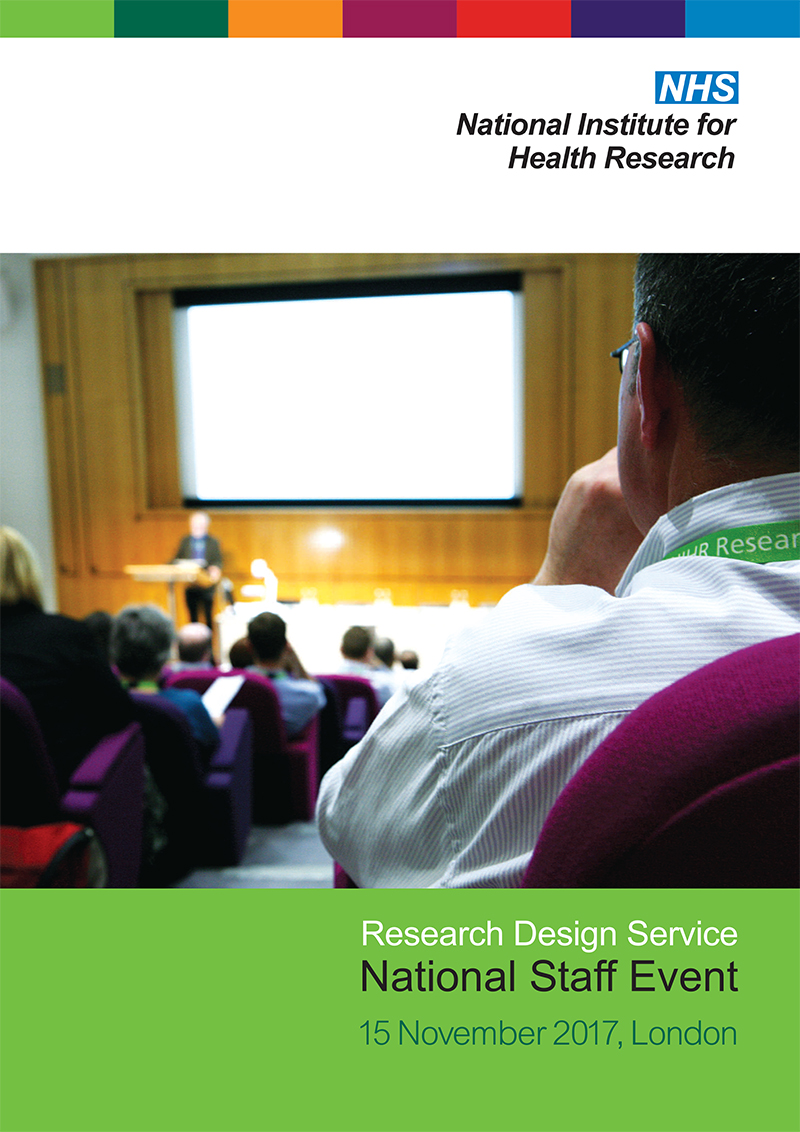 NATIONAL HEALTH: We work closely with our customer, event coordinators Centrevents, to provide design and print materials for this NHS London event. The brief, to adhere closely to NHS design and brand guidelines to create great looking and good quality publications. Job done.
---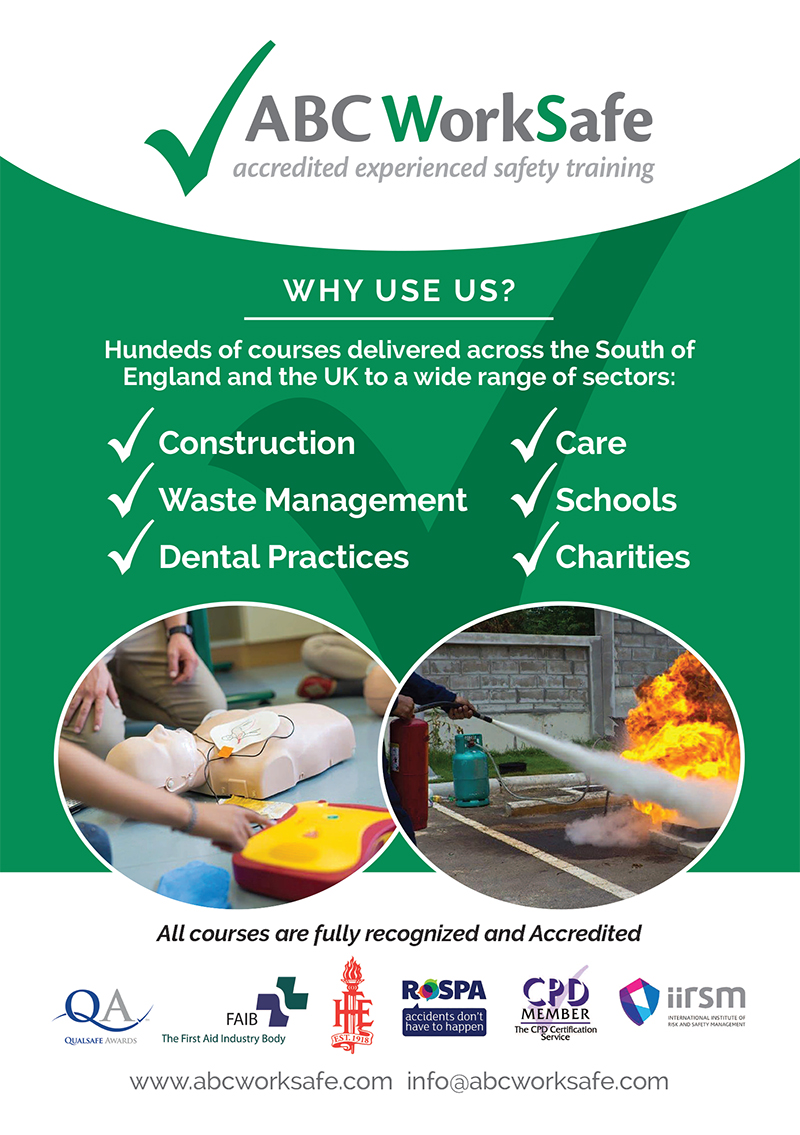 WORKING SAFE: ABC Worksafe asked us to design this promotional flyer, that will be handed out at various events and venues. Mint is always glad when customers use the power of the printed word - we say, spread the word with a great website, and a great brochure.
August 2017 CLICK ON IMAGE TO SEE BLOG
---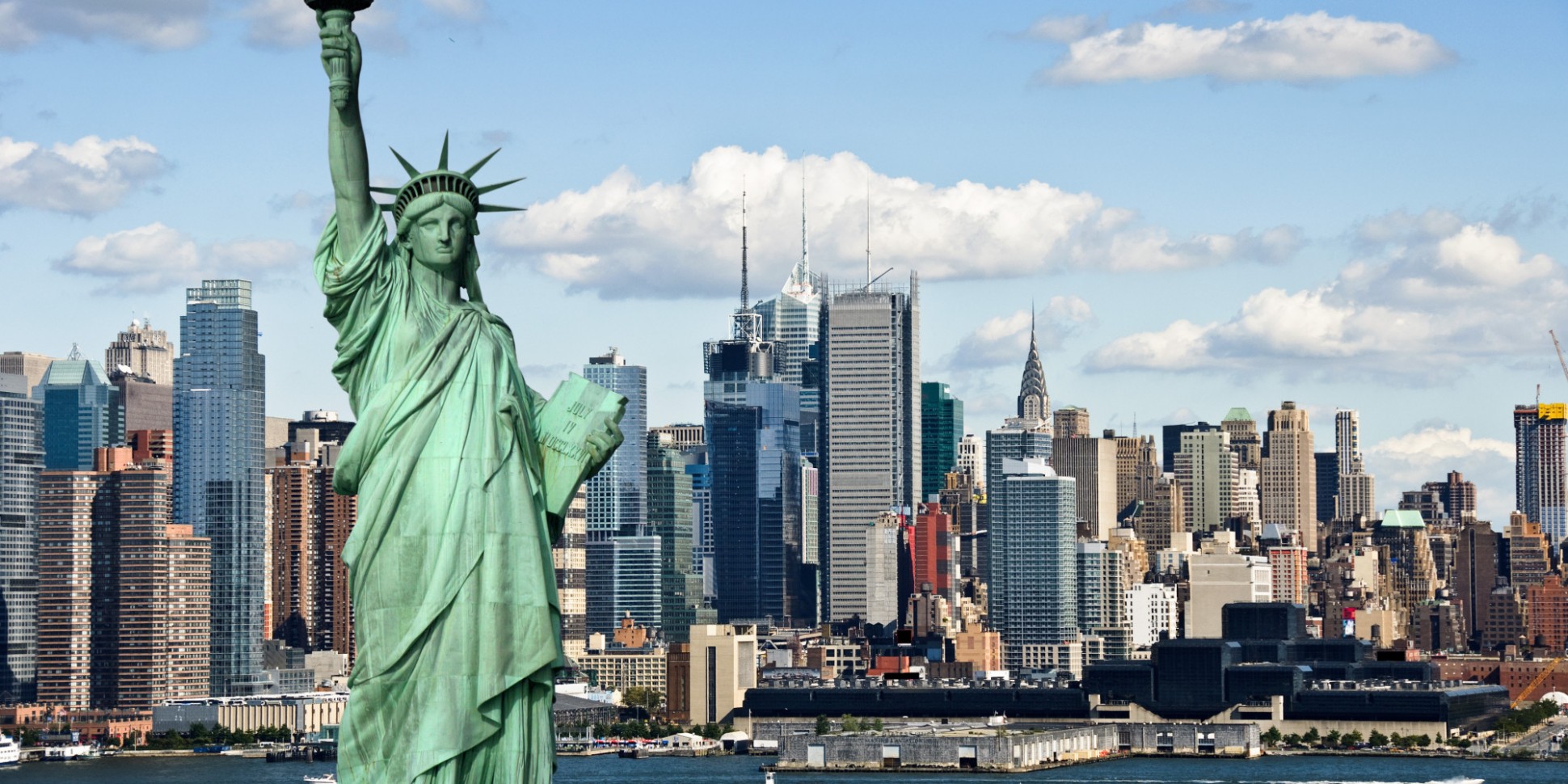 AMERICAN BLOG: Mint Design Studio, for the first time in 23 years trading, closed it's doors in August, to take a Summer break in the US of A. However, media junkies that we are, a Blog was kept during the whole month long tour - some pretty good pics and prose to record an amazing adventure. Don't worry, we kept our customers informed about holiday plans and worked hard to schedule commissions in before and after the break, so it's worked out very well. Thank you Mint customers for your understanding and support.
July 2017 CLICK ON IMAGES TO FIND OUT MORE
---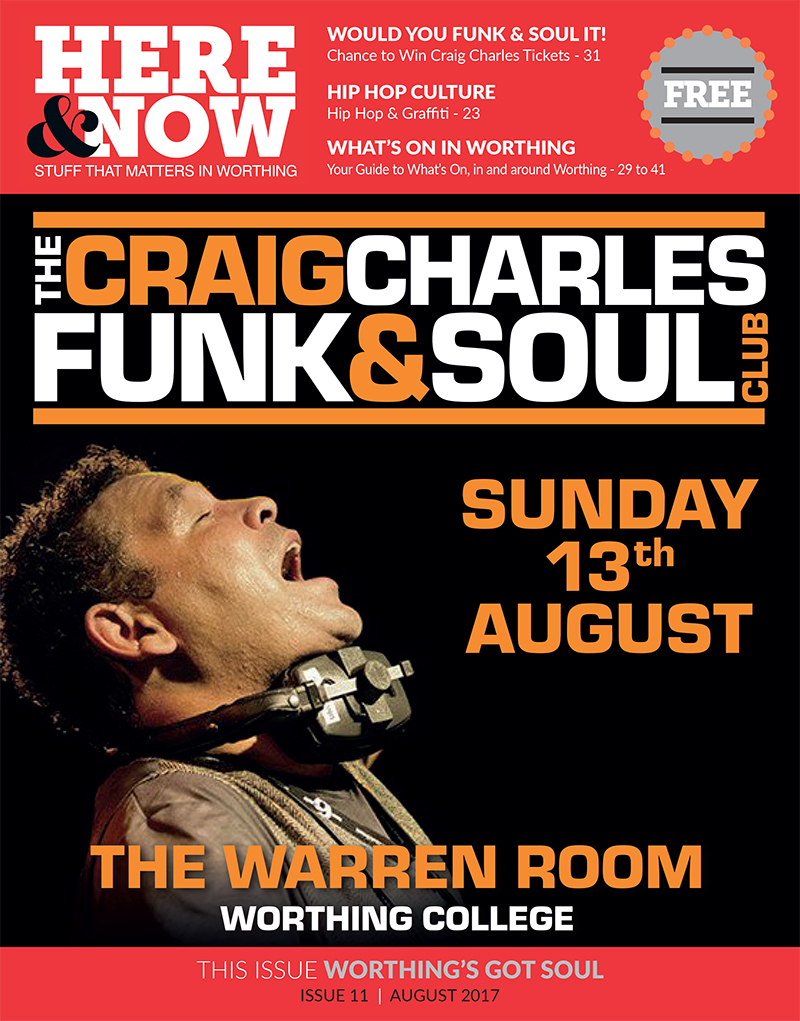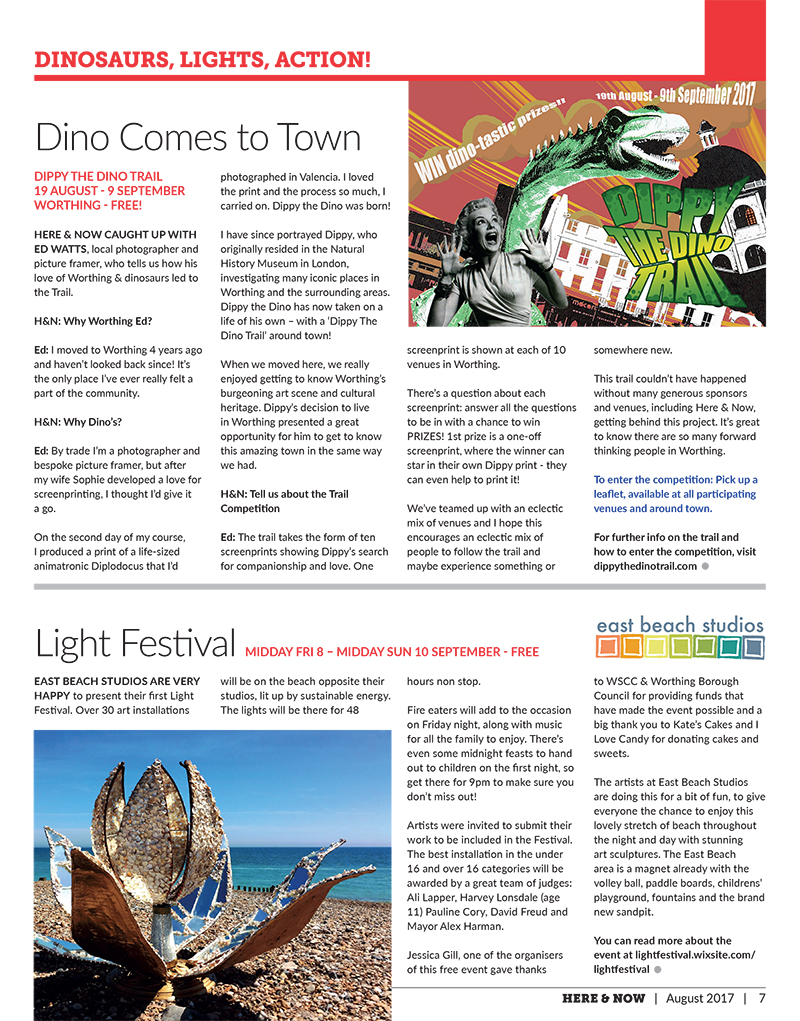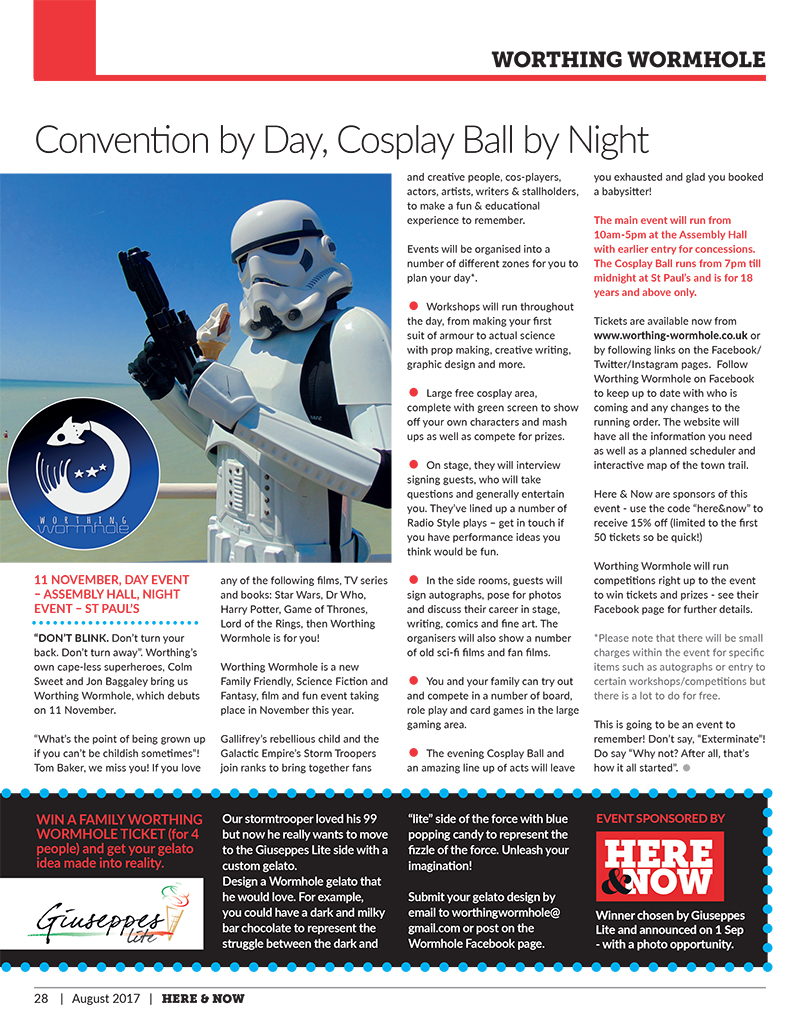 RIGHT HERE, RIGHT NOW: Mint continue to work as part of the Here & Now team. Layout and pages are created by the Mint Design Studio. The aim is to help create a unique Worthing vibe and every issue, August 2017 included, is packed with features, interviews, news and listings. Above is the cover and a few inside pages, to show you how good it's looking!
---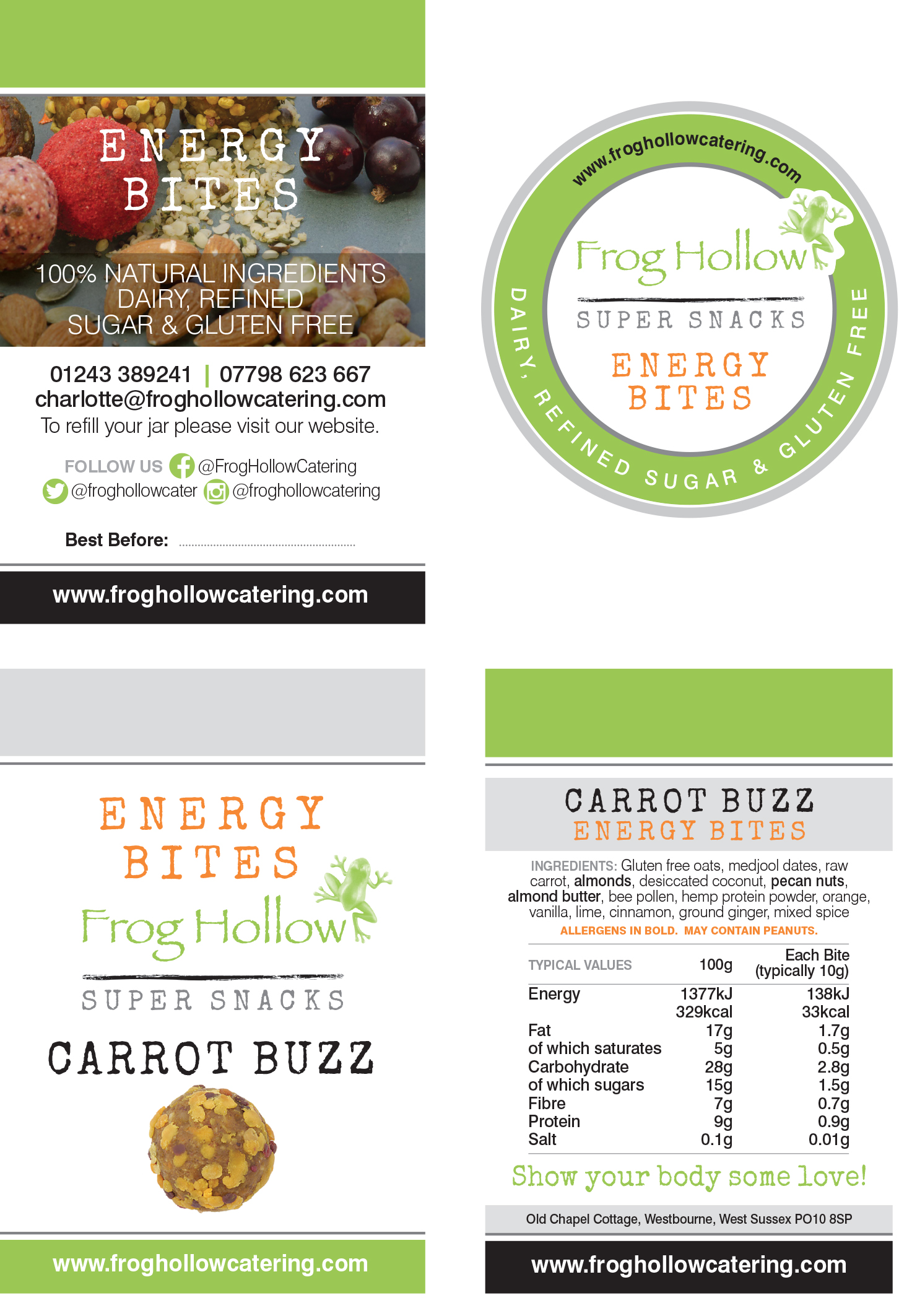 MORE ENERGY: Mint continue to work with Frog Hollow. This month we've designed and organised production of some 14 packaging jar labels for a fabulous range of Energy Bites (a couple pictured above). Great products deserve to be presented well so we hope that with Mint Design Studio's help, these tasty treats get the attention they deserve.
---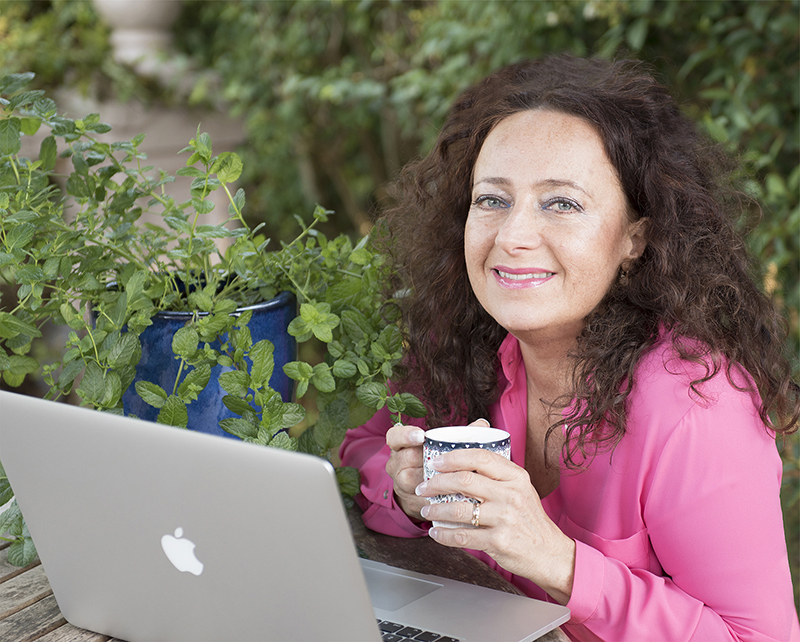 TAKING THE LEAD: Kate Honey, graphic designer at Mint, is very proud to have been promoted to Worthing & Adur Chamber of Commerce Lead Ambassador. Kate's written a Programme to help fellow Ambassadors, a 20 strong group of South Coast business people, work together to promote the Chamber's comprehensive range of activities and events.
---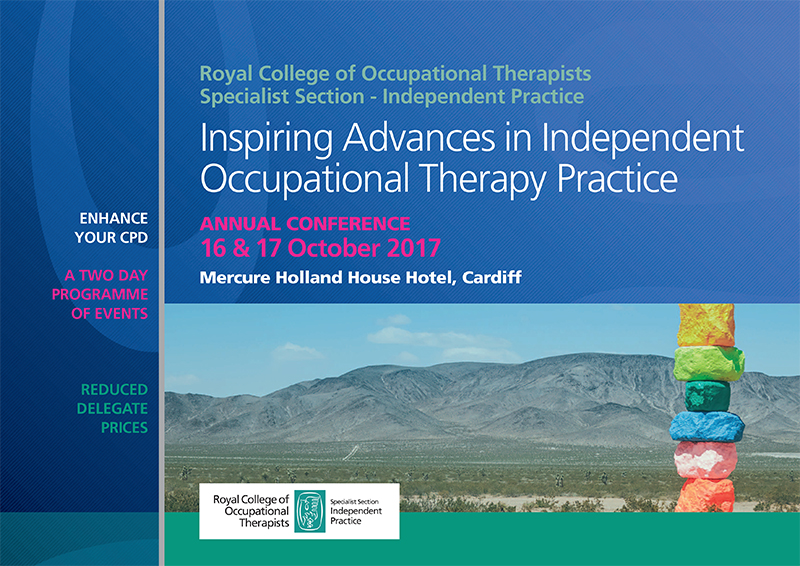 IN THERAPY: Working with the Centrevents, a Shoreham based event organiser who specialises in healthcare and well being events, Mint have created the programme for a two day conference in Cardiff. We will also be designing coordinated promotional items and a delegate pack.
June 2017 CLICK ON IMAGES TO FIND OUT MORE
---

SPEAKING YOUR LANGUAGE: Mint have been working with Peter Noone in June (we're poets). Step 1 complete - a rebrand. Step 2 - design and development of a new website is underway and will be completed soon. Peter specialises in jargon-free copy for websites and marketing materials, and provides financial and technical content for several journals.
---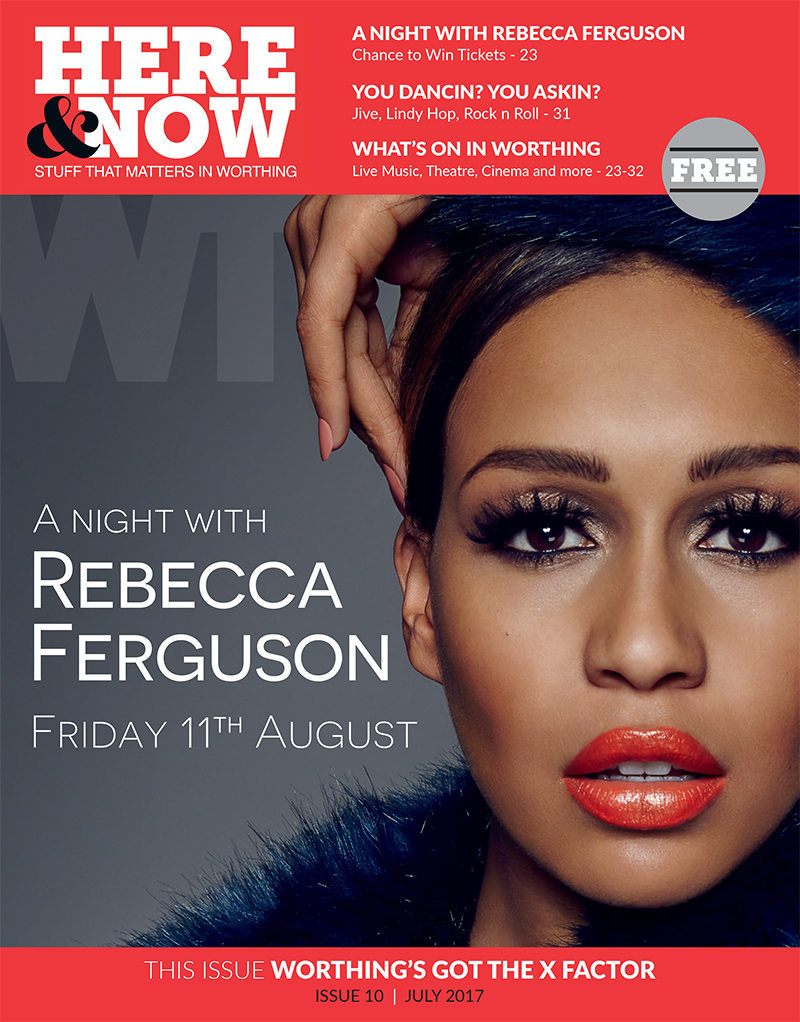 STUFF THAT MATTERS: July's issue of Here & Now magazine will arrive in an outlet near you, from Ferring to Shoreham, soon. Mint are proud to be part of the team and create the page design and layout. With live music and theatre listings, community news and a business directory - all the stuff that matters is packed inside, and it's free!
---
STAR QUALITY: Mint are busy in June providing promotional materials, such as programmes, stage screens, tickets, team T-Shirts and London press advertising, for a stylish party in St James's Square on 29th June. The Mint team are thrilled to be able to go along and join in with the festivities. There we are on the red carpet, in fact. Do we have star quality? (or shall we stick to the day job?) Yes, that is Christopher Biggins doing the Raffle.
---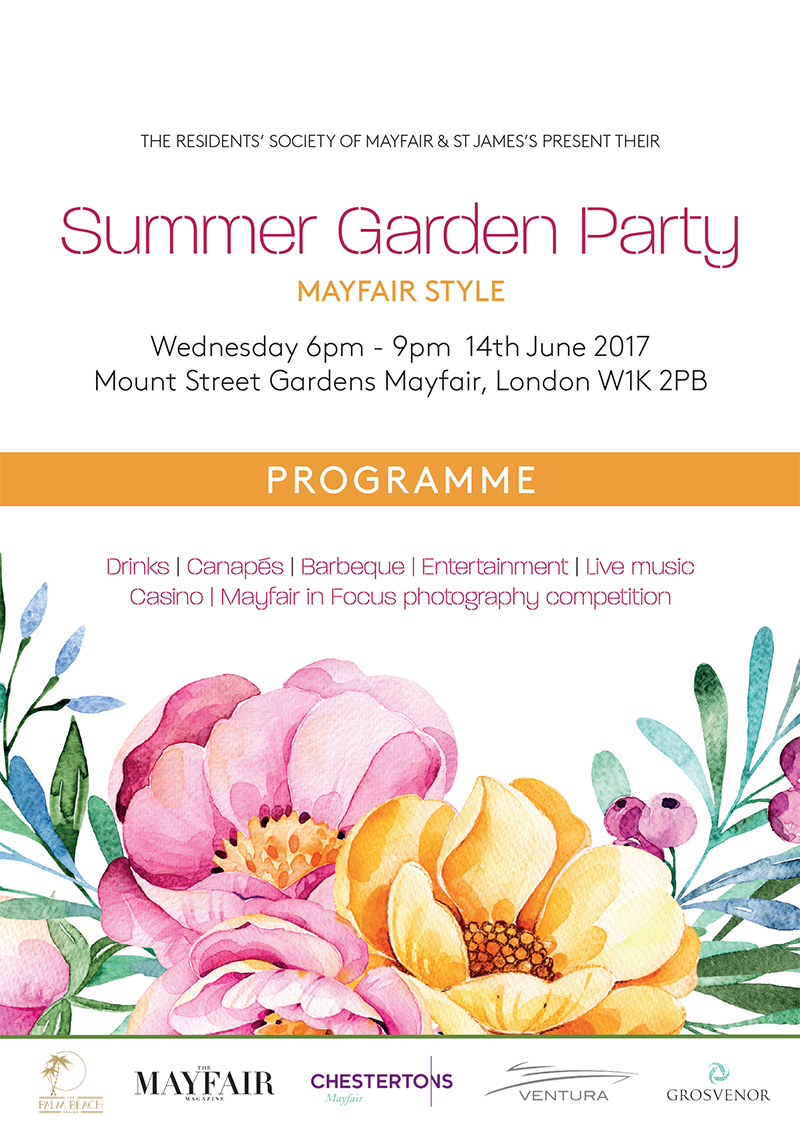 PARTY ON: Earlier in the month, 14th June, is another fabulous party for the Residents' Society of Mayfair & St James's and we provide the same service, as detailed above, providing around 14 items to help promote the event including leaflets with booking details and website adverts. With two parties to provide promotional materials for in June, it tends to be a rather enjoyable time of year in the studio!
May 2017 CLICK ON IMAGES TO FIND OUT MORE
---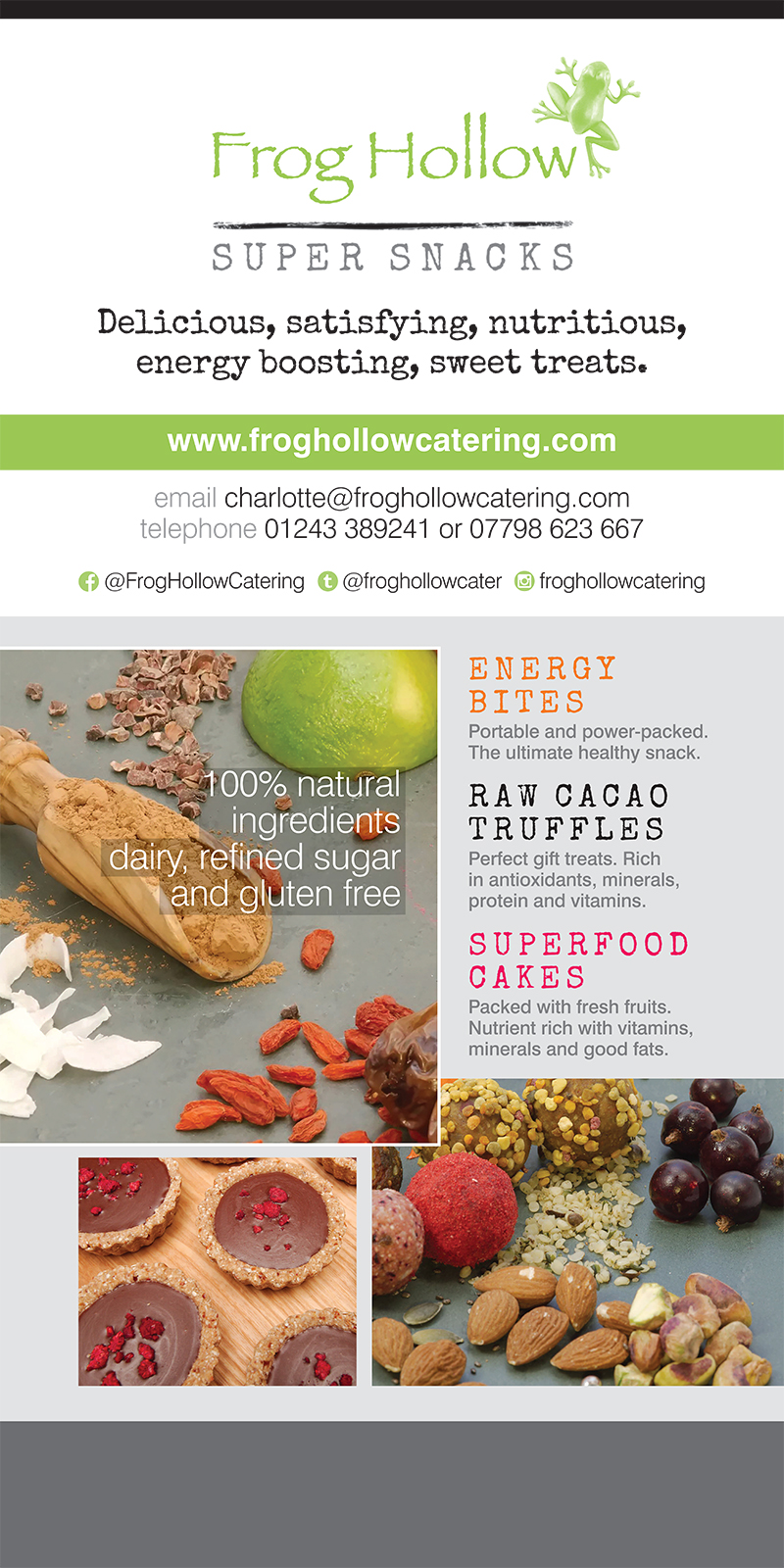 SUPER SNACKING: We've been working with Chef Charlotte at Frog Hollow to design branding, literature and display materials, to help promote a brand new range of delicious and nutritious super snacks. We've tasted them (we have to understand the product, of course) and they are divine.
---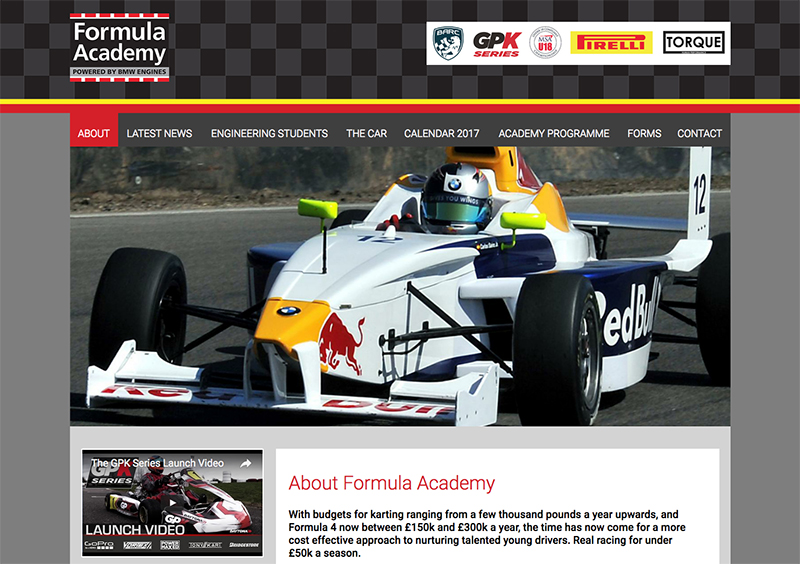 THE RIGHT FORMULA: Having set up a website for our customer, Formula Academy, around 3 years ago, we've been working on a styling and content update this month.
---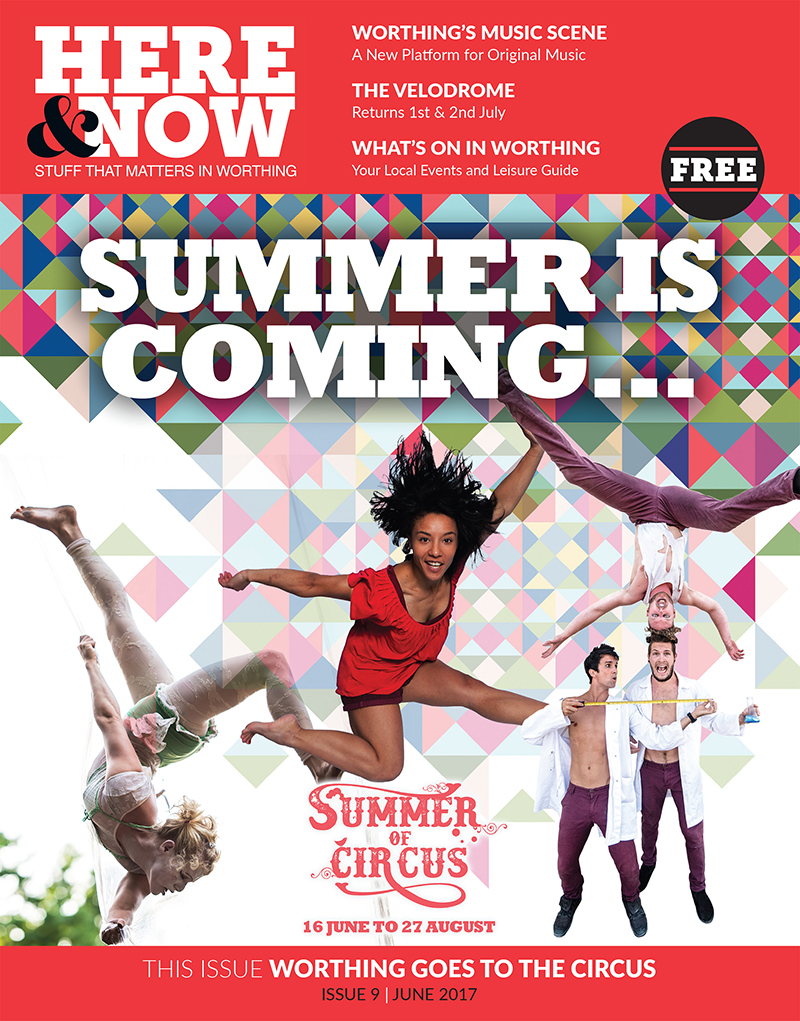 RIGHT HERE, RIGHT NOW: Mint Design Studio is proud to announce a brand new commission, design of Worthing's community and news publication, Here & Now magazine. See June's fresh new look. Pick up one of 34,000 FREE copies from supermarkets and outlets between Ferring and Shoreham.
---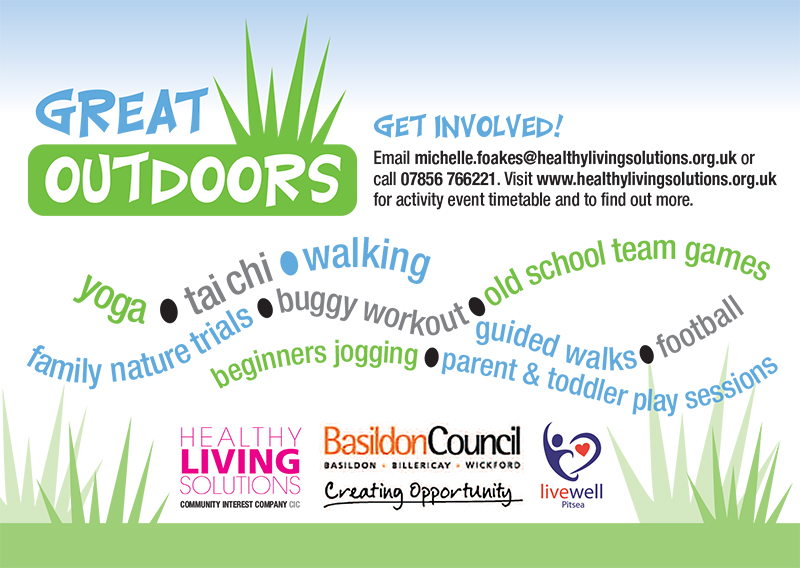 HEALTHY LIVING: Another superb project from our customer, HLS, a 'Community Interest Company'. This is a promotional postcard design to help promote an Essex based activity programme.
April 2017 CLICK ON IMAGES TO FIND OUT MORE
---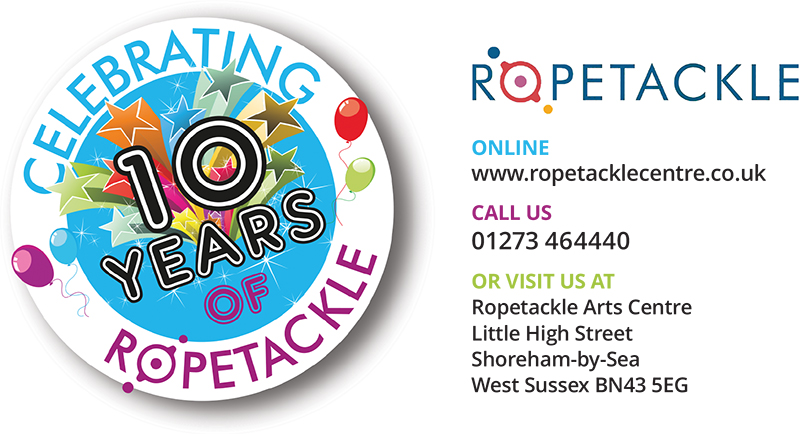 TO HELP CELEBRATE: We organised design and print supply of some printed products in aid of the Ropetackle Centre's 10th year this month. This design appeared on promotional products, a double-sided coaster and key ring.
---

WELCOME BACK: Mint created and manage the website for estate agents W Welch. We also provide printed stationery and promotional materials. This April, they welcomed back Sam to the team, so 500 business cards are duly designed, printed and delivered to their Worthing high street branch.
---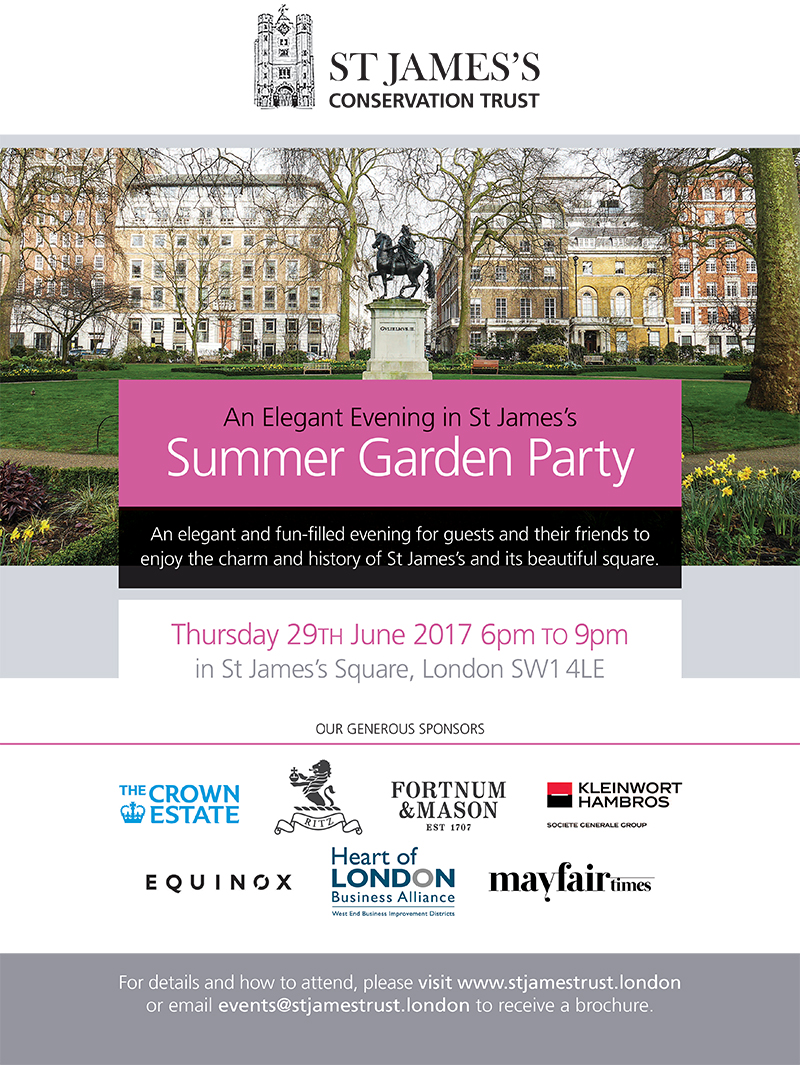 PARTY TIME: Mint provide a design and print service to St James's Conservation Trust, providing a range of materials to promote their annual party such as tickets, t-shirts, leaflets and adverts. This design is for an A3 poster. Lovely picture of St James's square.
---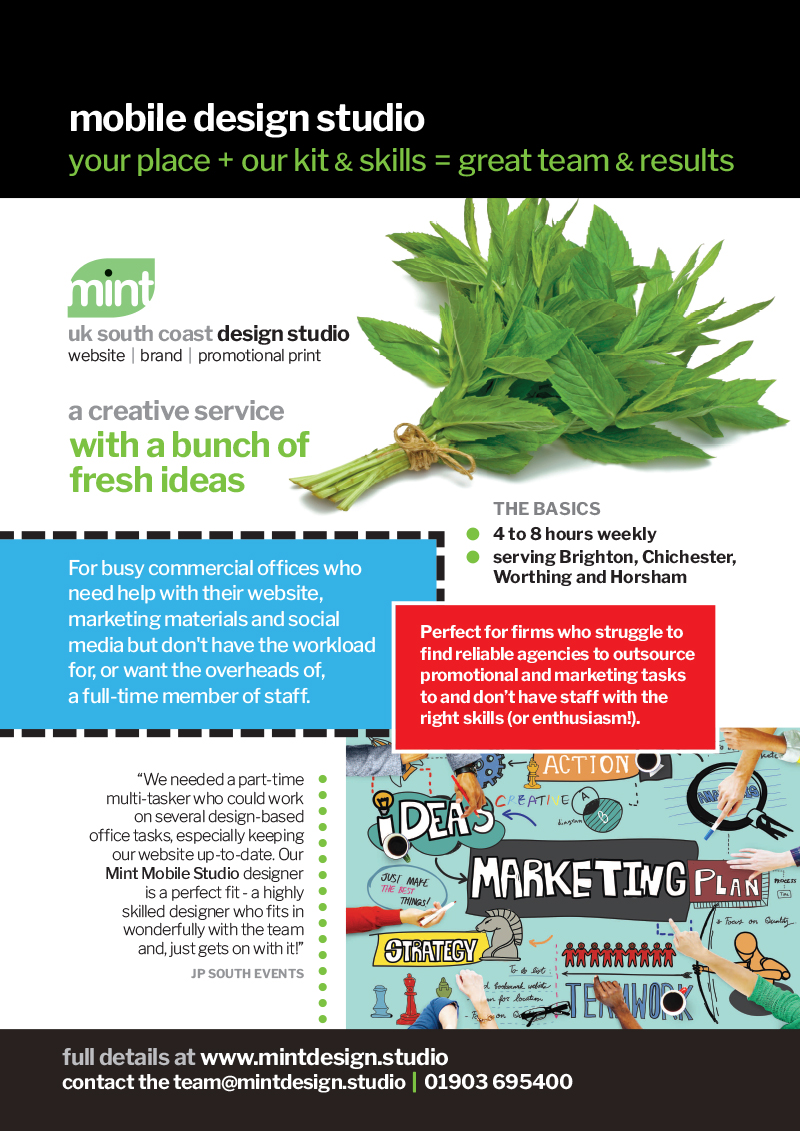 BUSINESS EDGE: Mint is promoting it's new Mobile Design Studio in the next issue of the Sussex Chamber of Commerce magazine, Business Edge. Watch out for this advert.
March 2017 CLICK ON IMAGES TO FIND OUT MORE
---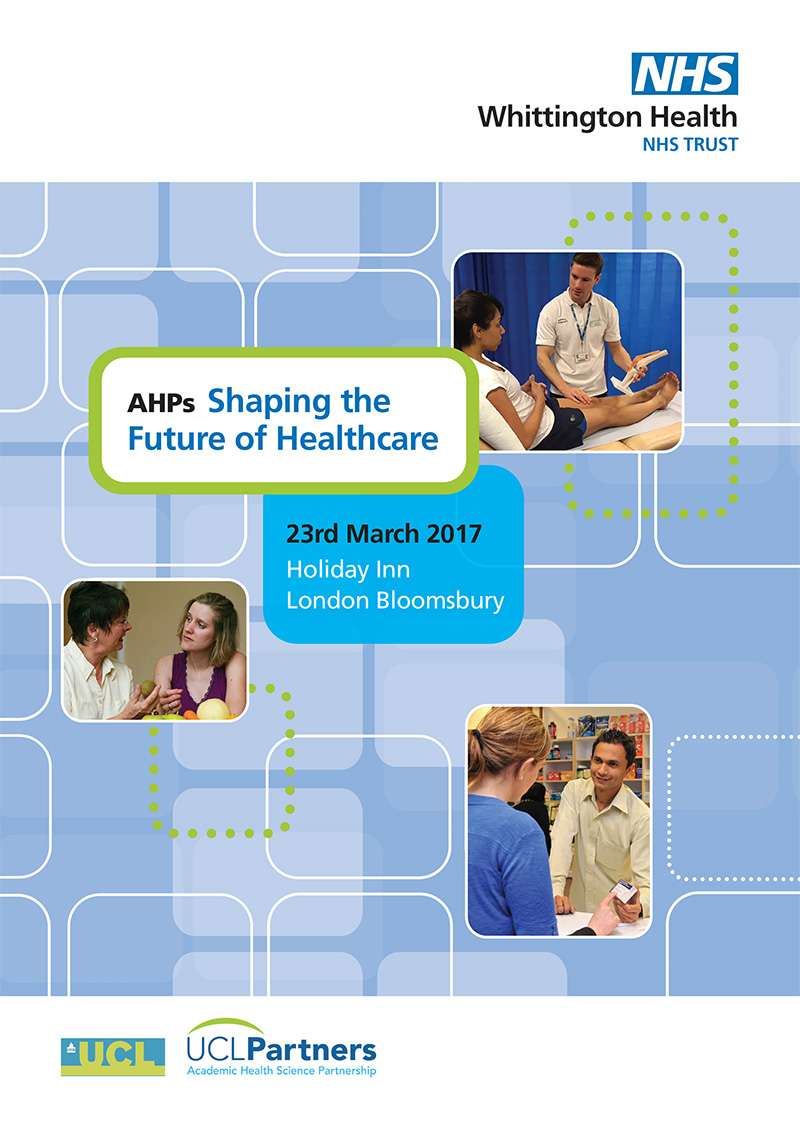 SHAPING UP: Hot off the press, our customer Centrevents, a health, social care and education event coordinator, have just received printed programmes for their delegates at this NHS Conference. Focusing on the Conference title, we created this design, which turned out a bit retro we thought.
---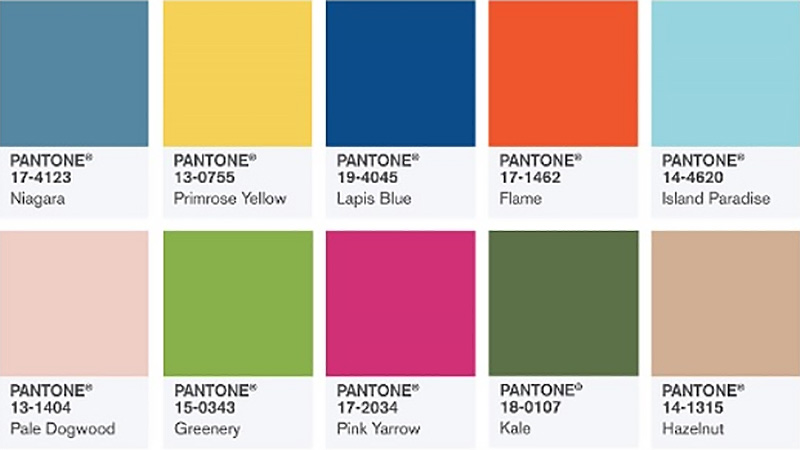 COLOURING IN: We can't help absorbing what we see around us, and inspiration for website and brochure design often follows fashion trends. Here are the colours appearing on the catwalks, this season's Spring/Summer palette according to the fashion press. We think we see some 60s and 70s colours in the mix, given a fresh twist.
---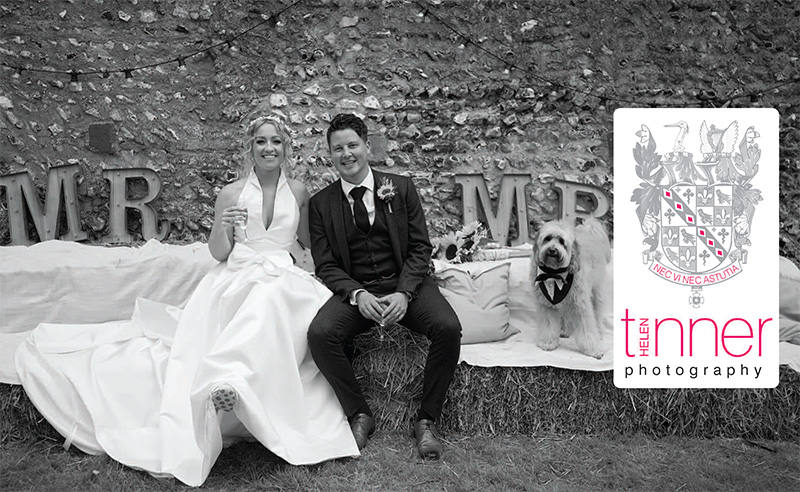 PICTURE THIS: Pleasure to work with Helen Tinner, a very talented photographer. We provided a design service for a rebrand and a variety of promotional printed items: business card, postcard and price list. Helen captures images for corporate websites, events, schools and weddings.
---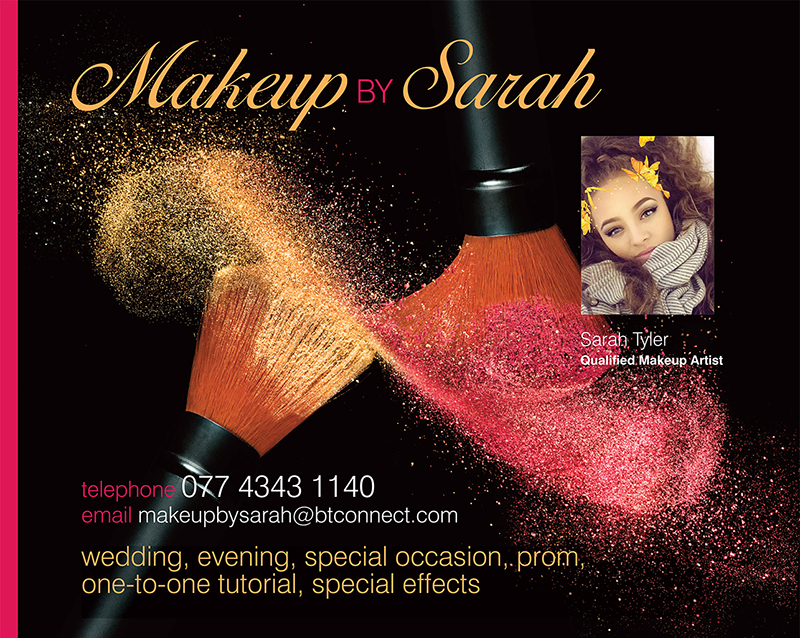 MADE UP: Our customer is very pleased with this simple holding page style website we created, with a stylish image for impact and some glossy business cards too. Not ready for a fully detailed website as yet, being a new launch service, this site is ready to develop further when she is. For now though, she's made up!
---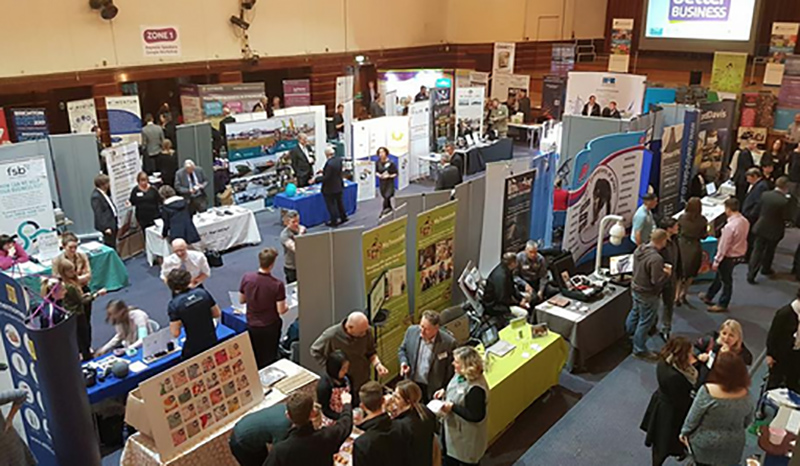 PIER TO PEER: Kate from the Mint team, enjoys her role as Ambassador at the Worthing & Adur Chamber of Commerce, and very much enjoys being part of a supportive and productive Peer Mentoring Group. Just back from another great meeting (9th March). Picture is of the Chamber's Business Show, a very successful and well attended event held last month at the Assembly Hall.
---
VERY ARTY: Just finished an advert design for a local gallery, Cloud Fine Art. They're in a great location, in the Royal Aracade, Worthing town centre seafront. They also have galleries in Brighton, Chichester and Horsham. They are proud to stock "some of the most collectable artwork in the UK" and are "constantly on the lookout for emerging talent". Well worth a visit we say.
February 2017 CLICK ON IMAGES TO FIND OUT MORE
---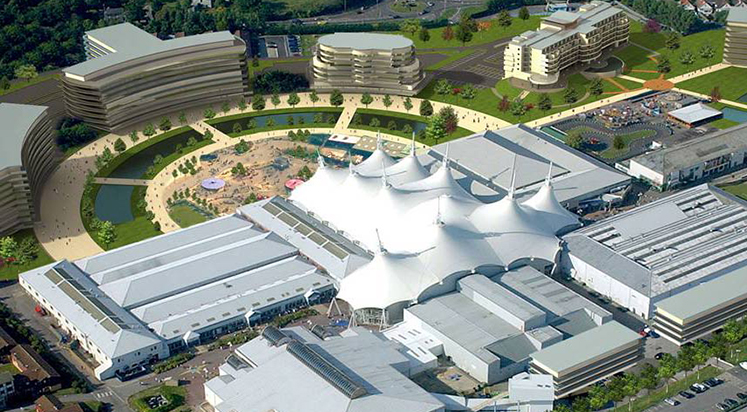 HI-DE-HI from the Mint team. We like to get out and about and meet other local businesses at various networking events. This morning (Friday 24th Feb) we were at Butlins in Bognor with the JP Business Club. We had a tour too. Really impressed. Great place for corporate events from a small meeting space for four to 1,500 delegates! Looks perfect for a family break and big music weekender too... Suggest a fresh look at developments if you've not been for a while.
---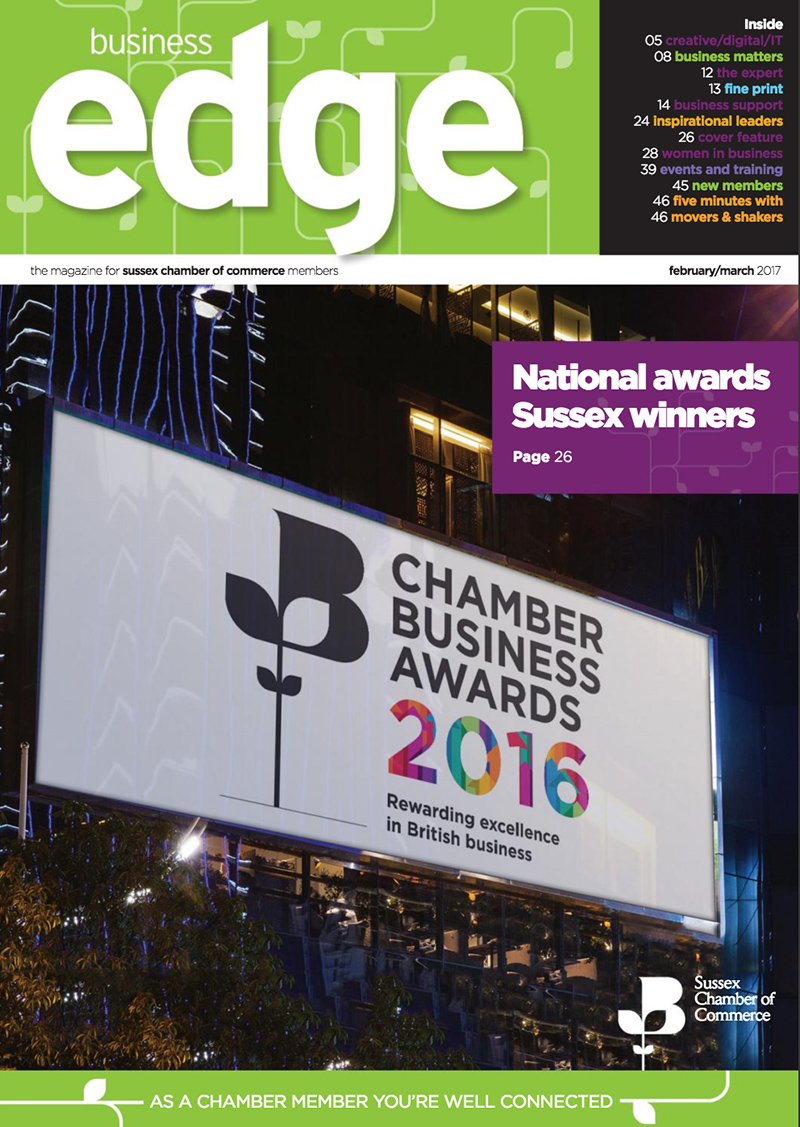 NEWS FLASH: Featured in the February/March edition of Business Edge, a magazine published for members of the Sussex Chamber of Commerce, is Kate Honey from the Mint team. See the women in business special on page 29.
---
TIP TOP: This banner was designed for Anagram, a customer Mint have been providing a design service to for a while now. We've been asked to design another. These will appear at the top of their in-house developed template site. It's okay, we know we're not needed to develop the whole site this time, but sometimes (and the customer thankfully agrees) a little bespoke design can add that finishing touch.
---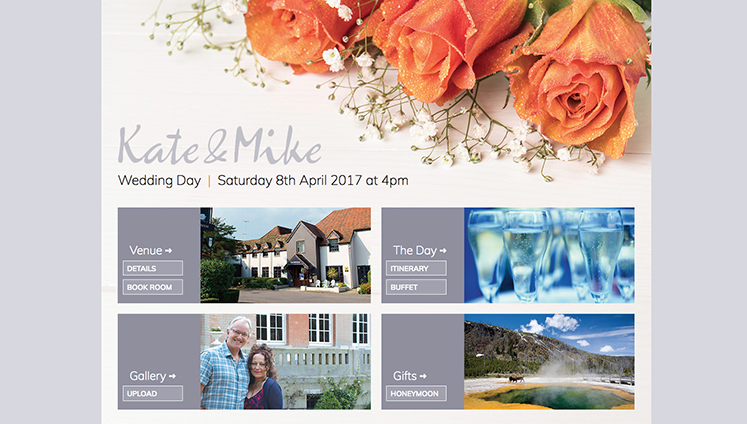 WEDDING BELLS: Wedding websites are becoming more popular. This couple wanted something special, bespoke, and with a picture gallery for guests to share their photos. A great touch, the site also has a countdown (where does the time go?). We designed various other coordinated items too such as keep-the-date and invitation cards. We tend do a lot of corporate work so this was a nice treat.
---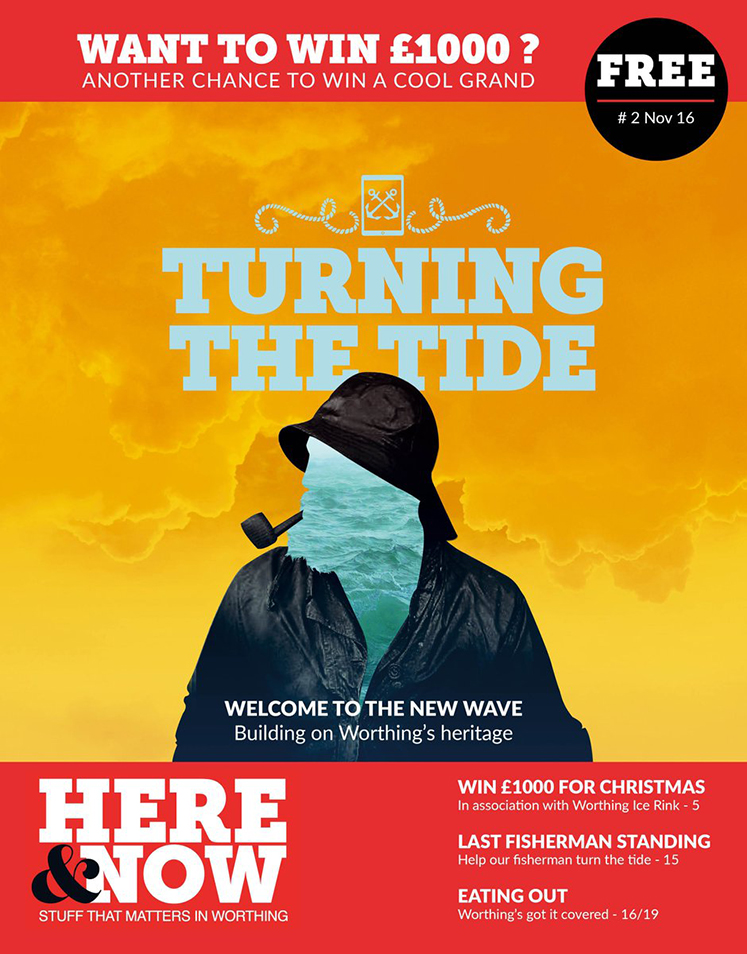 HERE & NOW: If you want to place an advert in Here & Now magazine (a news and community publication for Worthing readers) and don't have a professional designer to create something just so, Mint Design Studio are your recommended designers. We've enjoyed designing adverts for several local organisations so far. For February's issue we created an advert for a garden landscape designer. You'll often see our advert in there too.