website | surrey marquees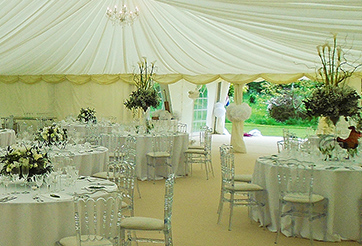 Surrey Marquees
visit site: www.surreymarqueecompany.co.uk
"Mint created the brand and website for our sister company The Great Outdoors which has been trading very successfully for many years. Having a good online image is part of that success so we didn't hesitate to ask Mint to develop a new site for a different area and with a weddings focus, and that's exactly what we have. We're delighted. Totally recommend the Mint team."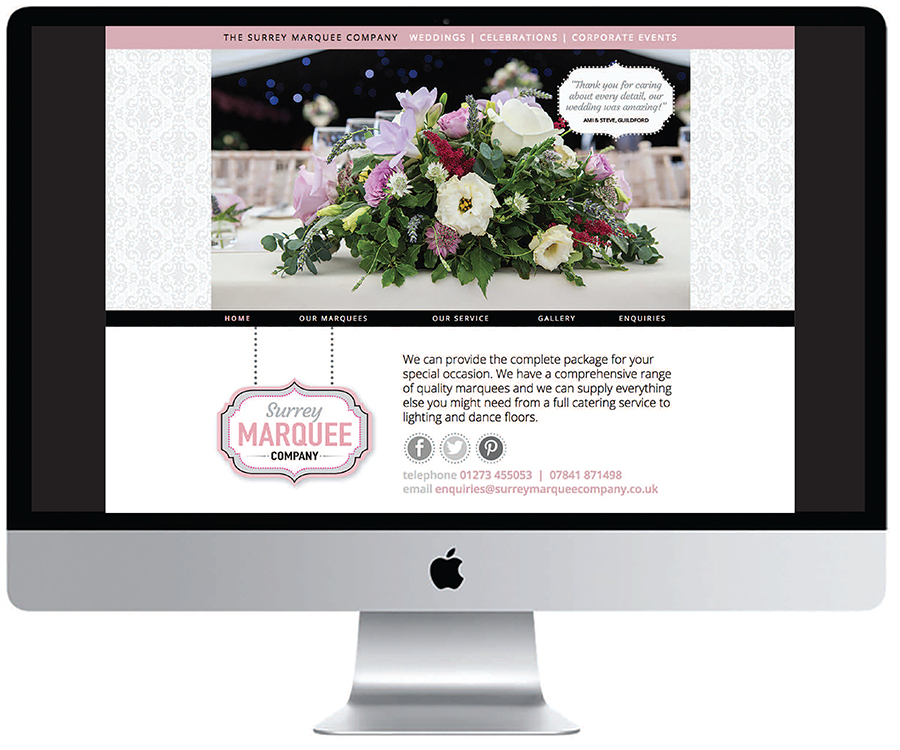 website service we provided
Requiring a full design and development service, including website:
◾ DESIGN, layout and styling
◾ BRAND development
◾ CONTENT/copy writing
◾ prepare IMAGES
◾ HYPERLINKS to email, maps, social media, associates
◾ detailed ENQUIRY FORM
◾ SEO tool set up
overview
As requested by the customer, our mission was to appeal primarily to the customer planning their wedding day, recognising that we especially had to make the website bridecentric! This easy to navigate site has well laid out pages, to ensure product and service information is clear. We recommended and added Pinterest to other social media links. We added a detailed enquiry page form and we set up a gallery page (that can easily be kept up to date) to showcase previous events and the service.
we also provided
◾ BRANDING/LOGO